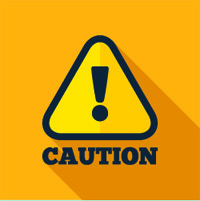 There is no greater relationship than the one you have with your air conditioner… well at least during the summer! Your AC is responsible for keeping you and your family cool and comfortable, no matter the temperature outside. Unfortunately, though, your AC is going to require repairs every once and a while, and when it does, you may be tempted to wait until the end of summer to schedule your repairs. But trust us, this is the LAST thing you want to do.
You see, an air conditioner in disrepair is going to spell all sorts of trouble for your comfort and your wallet! If you wish to learn more, keep reading below!
Here's Why You Definitely Don't Want to Wait
Here's why we advise against waiting to schedule your air conditioning repair in Madera, CA until the end of summer:
It'll just get worse and worse
Sure, it might seem small now, but any seemingly harmless problem with your air conditioner can quickly turn into quite a catastrophe if you don't do anything about it. Even something as simple as a clogged air filter can lead to a full system breakdown if you aren't careful. Therefore, we recommend calling for repairs at the first sign of a problem! Trust us, you don't want to be stuck paying for costly repairs!
You'll be pretty uncomfortable
Without your air conditioner, you can expect to be quite uncomfortable, especially during some of the hottest day of the year. Your air conditioner is responsible for keeping you and your family cool and comfortable, no matter the temperature outside. So, when you've got a faulty system, you can almost count on a decline in cooling power, leaving you hot, sweaty, and sticky.
You're going to pay more
An air conditioner in disrepair is certainly not going to be as efficient or as effective as you want it to be. And when your system is no longer efficient, you'll likely see a rise in your monthly utility costs. Of course, you don't want to pay more than you should have to for comfort, so it is in your best interest to have your AC repaired ASAP. Yes, it may have seemed like holding off on repairs was going to be the more cost-effective option, but in fact, holding off on repairs could end up costing you a lot more!
Professional Repairs are a Must
If you are thinking about hiring just any old handyman for the job, stop! When the time comes to schedule your AC repairs, you want to make certain that you've hired a certified HVAC professional. Why? Because only a professional has the tools, knowledge, and expertise to safely and correctly handle the needs of your system. Trust us, when it comes to your comfort, you don't want to take any risks.
To schedule your air conditioning repairs, or to learn more about our services, contact the team at Donald P. Dick Air Conditioning. Serving the Greater Fresno Area Since 1970.