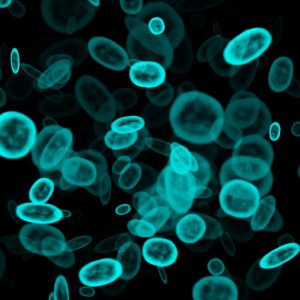 According to the Centers for Disease Control & Prevention, it is flu season once again! Well, in actuality, the flu virus can strike at any time throughout the year but instances of people contracting the flu increases around fall and winter, starting in October.
We all know what to do: get our flu shots, wash our hands, stay well-rested and hydrated. But what if your home HVAC system could help keep you safe from this nasty illness?
The good news is, your air system actually can help protect you from unwanted germs and bacteria. It does this with the help of an air purifier which is made to specifically take down these types of contaminants before they enter your home
If you want to learn more about how an air purifier in Madera, CA can help protect your health, read on!
What is an Air Purifier?
An air purification system (air purifier) is built to be a part of your heating and cooling system. This system helps to improve your home's indoor air quality by purifying the air you breathe within your home to help keep you breathing easy.
What Does an Air Purification System Do?
There are a few different types of air purification systems and each one uses a different technique to take down a variety of germs, viruses and bacteria to keep your air pure.
Ion Generators
This type of purification system uses negative ions that are dispersed into the air in your home to capture contaminants. The negative ions latch onto airborne contaminants like dust or dander, negatively charging it and pulling it onto the surfaces around your home. Each time your clean and dust, you wipe these little particles away!
Electric Purifiers
Electric purification systems or electrostatic precipitators, use electricity to help your indoor air quality. By charging the air around pollutants that are drawn into it, this system negatively charges the contaminants and collects them on an oppositely charge metal plate.
UV Light Purifiers
Also known as a UV germicidal light, this purifier utilizes UV-C rays to destroy biological contaminants that would otherwise enter your home and could make you sick. Placed within your HVAC system, any air that passes under the UV light is immediately cleansed of all biological foreign bodies including mold, fungus, viral cells and more. The UV light does this by altering the organism's DNA so it is impossible for it to reproduce and halting its ability to survive by killing its life-sustaining proteins. In short, it kills bacteria!
Improve Your Indoor Air Quality
Air purification systems are a great way to keep a lot of unwanted foreign organisms and allergens out of your home. They work in tandem with your air filter to keep your indoor air quality breathable. If you are interested in installing an air purifier in your HVAC system to improve your IAQ, make sure you reach out to a professional so the job is done right.
Schedule your service with the pros at Donald P Dick Air Conditioning today. We strive to provide honest answers and solutions to the problems our customers experience while remaining highly competitive in price, and offer the fastest turnaround you can find!