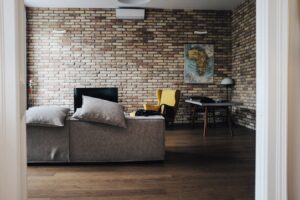 Out of sight and out of mind…when your air conditioner works well, you probably don't give a second thought to schedule preventive maintenance. However, like all mechanical objects with cogs and gears, air conditioners require routine maintenance.
Smart homeowners schedule annual AC checkups before heavy use due to seasonal changes, especially in the summer and spring when you need the AC to cool everything.
Neglecting to have your AC serviced annually could put your system, as well as the comfort of your family, at risk.
Let's briefly go over some of the benefits of preventative maintenance for air conditioning in Madera, CA.
You'll Protect Your Warranty
Concerned about the costs of replacement parts and repairs? If you're hoping that your manufacturer's warranty will cover the cost of an unfortunate breakdown, don't neglect your air conditioner's annual checkup.
Most manufacturer warranties make it clear that professional maintenance is a key requirement for the warranty to remain in effect.
Pro tip: Study your warranty and stick close to its terms. Also, maintain records each time your air conditioner in Madera, CA is serviced.
You Can Avoid Breakdowns and Expensive Repairs
The worst possible time to find out that your AC has issues is during the peak of summer. You'll be left in the lurch in terms of comfort. Your repairs will be extremely costly compared to seeking preventive maintenance. Even worse, in the wake of a costly breakdown, you would be stuck without cooled air until a technician can retrieve parts (and labor) to repair the AC.
During routine maintenance with our team, potential issues are identified and taken care of before they can pose bigger problems that could lead to system failure.
Improve Your Energy Efficiency
Without annual preventive inspection and servicing, you are not getting the most out of your air conditioner in Madera, CA. A clean AC can operate at peak condition, while a neglected unit will have to work harder – using more energy (and money) – to keep at your desired temperature in the home.
Your system's efficiency can be affected by incorrect gas pressure, dirty coils, clogged vents, and a host of other issues. At Donald P. Dick AC, we will clean and service the components to ensure they're working in perfect order.
Furthermore, an annual checkup provides you with the opportunity for an energy-efficient upgrade. For instance, adding a smart thermostat lets you enter preset heating and cooling cycles. You also allow the thermostat to learn your preferences for temperatures.
You Can Extend Your AC's Life Span
Annual checkups make sure that all your air conditioner components are running like clockwork. In fact, professional maintenance of your AC takes care of the filter, potential blockages, lubricates moving parts, and prolongs the life of your AC.
So it comes as no surprise that units that undergo annual preventive maintenance run longer and smoother. So if you want to enjoy years of continued operation – don't skip your annual AC maintenance.
At Donald P. Dick Air Conditioning, we strive to provide honest answers and solutions to the problems our customers experience while remaining highly competitive in price and offer the fastest turnaround you can find!