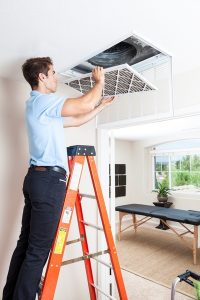 Hopefully, by now, you've learned to trust the things we say in our blog. Our tips and tricks are meant to save you money, boost energy efficiency, and teach you the ins and outs of the HVAC industry. And now that summer is approaching, today is a great day to read all about the ways to get the most out of your air conditioning system. Trust us, when temperatures soar, you'll be glad you stumbled across this blog.
This week, we are going to let you in on a little secret…
Okay, it's not actually a secret. But, what we are going to do is stress the importance of regularly changing out your air filter during the summer. It's a simple way to ensure that you get the most out of your system. In fact, there are plenty of ways that a clean air filter will benefit you. Keep reading to learn more about the benefits of a clean air filter.