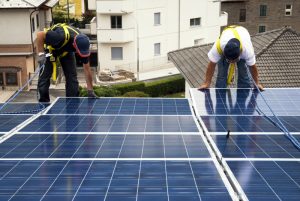 In the state of California, there is probably one resource we are never short on and that is sunlight. Most parts of our state have more than 250 days of sunshine throughout the year on average! So, why not make the most of that sunshine?
While we aren't discouraging you from getting out of the house and enjoying the nice weather, that isn't exactly what we are talking about here. Instead, we want you to think about putting the radiant energy that comes from sunlight to use to subsidize your home's energy needs.
That's right, we want to talk about using solar power in Fresno to keep your HVAC and overall energy bills more affordable.