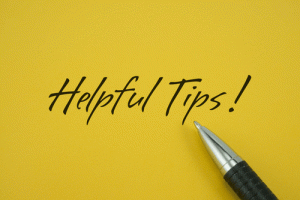 Summer is pretty much here, which means that now is the perfect time to start using your air conditioner more wisely.
What do we mean by this? 
We mean taking the time to ensure that your AC is running as efficiently as possible. Now, we know what you're thinking, and no, boosting your cooling efficiency doesn't mean you have to spend money on all sorts of fancy upgrades.
Instead, all you have to do is keep reading below, where you'll find our favorite tips and tricks to boost your AC efficiency and cut back on monthly spending, so you can do the things you want to do this summer, like go to the beach, plan a big backyard bash, and plan a vacation to an island getaway!
Our Favorite AC Boosters
Here are a few tips and tricks you can use to boost your AC efficiency:
One: Use Your Ceiling Fan
If you have a ceiling fan in your home, use it! Turning on your ceiling fan is a great way to better circulate cool and conditioned air throughout your home so that your AC doesn't have to work as hard. By turning your ceiling fan on during a hot summer day, you can expect better comfort and lower bills.
Two: Close Your Curtains
It's no secret that the sun is hot, and during a summer day, the last thing you need is excess heat entering your home through your windows. Therefore, it is important that you close your curtains on your south-facing windows during the day to keep out excess heat.
Three: Program Your Thermostat
Another great way to boost air conditioning efficiency is by using a programmable thermostat.  A programmable thermostat allows you to preset certain temperatures for certain times of the day — this way, you won't waste any energy cooling unoccupied spaces of your home.
Four: Change Your Air Filter
A dirty air filter can cause all sorts of problems for your air conditioner, one of which being reduced efficiency. Therefore, it is important that you change out your air filter every 1-3 months during the summer! And if you aren't sure how to do so yourself, a great AC technician will be more than happy to help!
Five: Keeps Hot Appliances Away From Your Thermostat
If you wish to increase your cooling efficiency, another way to do so is by keeping lamps and other heat-producing appliances away from your thermostat. The heat coming from these appliances will tell your thermostat that the air inside your home needs to be cooled more, causing the system to run longer and work harder.
Six: Schedule Annual Maintenance
Annual maintenance is perhaps the best way to ensure that your air conditioning in Clovis, CA works efficiently and effectively all summer long. During your maintenance, a professional technician will thoroughly inspect your system in order to locate and correct minor issues before they become major. Additionally, they will make any adjustments necessary to boost efficiency and performance.
To schedule your air conditioning services, contact the team at Donald P. Dick Air Conditioning today!