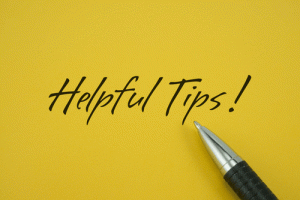 Everyone loves having air conditioning, especially in sunny Fresno, California, where temperatures often reach 100 degrees. However, not everyone loves the look of the outdoor HVAC unit. Thankfully, there are measures that homeowners can take to hide their units and keep their lawns looking pristine.
Beautify with Landscaping
One alternative is surrounding the unit with attractive landscaping. We recommend choosing bushes that are just tall enough to hide the unit — it would not be good for the fan to have leaves, flowers, or twigs falling into it.
If you're going to add a ground cover around the unit along with your landscaping, don't use something light such as mulch; it can also get caught in the fan. Rocks are a better alternative. For irrigation, opt for a soaker hose instead of a sprinkler.
Add Security
Unfortunately, an outdoor HVAC unit can be susceptible to theft. The copper wiring inside, as well as other components, can be sold to recycling companies or on the black market. You can combat this vulnerability by adding a security fence around the unit or a shoulder-height concrete wall. Both can have a locked gate for access and also have the added benefit of becoming a miniature storage area for outdoor tools.
Although it may be tempting to add some kind of roofing over the top, it's important that units have at least 6 feet of overhead clearance. Most burglars would find even a 5-foot fence or wall enough of a deterrence and would seek out easier prey.
Other Factors to Consider
If you live in a neighborhood with a homeowners association, be sure to check their guidelines before doing any construction, major landscaping, or adding fences to your yard. Also, whether you choose to landscape or build around your unit, be sure to give it plenty of space to breathe. A crowded unit has to work harder, which can increase energy bills and maintenance.
For more expert advice on how to hide your outdoor HVAC unit, contact Donald P. Dick Air Conditioning today. We have served the Fresno, California, area since 1970.
Our goal is to help educate our customers in the greater Fresno, California area about energy and home comfort issues (specific to HVAC systems). 
Credit/Copyright Attribution: "Sampien/Shutterstock"