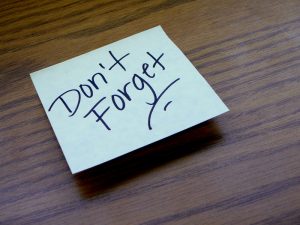 Summer is fast approaching, and that means that now is the perfect time to stock up on sunscreen, plan your weekend getaway, and of course, schedule your air conditioning maintenance services. Sure, annual maintenance services might not sound nearly as fun as planning your vacation, but it is important nonetheless. In fact, your annual inspection and tune-up are super important when it comes to ensuring that your AC is equipped to keep you cool and comfortable all summer long, so don't wait!
Of course, it is always better to be ahead of the game if possible. Therefore, scheduling your AC services now is the best way to go if you wish to enjoy a comfortable and efficient summer. And in case you are not yet convinced, we have listed just some of the many reasons why it best to schedule your services now rather than waiting until the last minute. Keep reading below to find out more. 
Here's Why You Should Schedule Your Tune-Up Today:
Efficiency
Perhaps the most important reason to schedule your annual inspection and tune-up ahead of the summer season is efficiency. When your air conditioner is energy efficient, you will spend less time worrying about costly repairs and sky-high energy bills. Instead, you can focus on worrying about things like finding the best ice cream shop in town.
During your maintenance visit, your technician will thoroughly inspect your system for any signs of an issue and make adjustments in order to boost performance and efficiency.
Comfort
There is nothing quite as bad as dealing with a faulty central air conditioning in Fresno, CA, especially during a hot summer. Ensuring that your system reliable and efficient now means that you won't spend a single day during summer being uncomfortably warm inside your own home. You'll be sure that your system is equipped to keep you cool and comfortable, even during the hottest heatwave.
Convenience
Far too many homeowners wait until the last minute to schedule their air conditioning services, leaving HVAC technicians busy answering dozens upon dozens of service calls. Though this is great for business, it can make it quite tricky for you to schedule your maintenance during a time that is convenient for you.
Scheduling ahead of the summertime rush ensures that you'll find an appointment that works best for your schedule. Plus, scheduling now means that there will be plenty of time to complete any repairs necessary before temperatures begin to sky-rocket.
Always Always Always Hire a Professional
We can't stress enough the importance of hiring a professional HVAC technician for your annual inspection and tune-up. Only a professional has the knowledge, training, and experience to accurately inspect your system and diagnose any issues that arise. Sure, there are going to be plenty of amateurs willing to service your air conditioner, but sometimes an attempt to save money can end up costing you much more in the end. It is always better to get the job done right the first time around.
To schedule your AC maintenance this spring, be sure to contact the professionals at Donald P. Dick Air Conditioning.