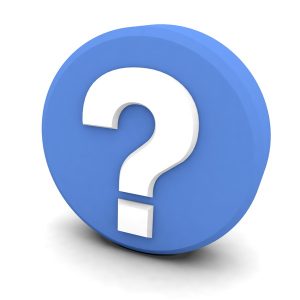 Don't let that headline deceive you—this isn't a post about why you need your air conditioner replaced.
This is a post about why you need your air conditioner replaced by a professional. We think doing a DIY or amateur AC installation is a terrible idea—and we're not just saying that because we offer HVAC services in Visalia, CA. We actually have many reasons for believing so, and we'll list just a couple of them down below.
Load Calculations Must Be Accurate (or You'll Have to Redo Everything)
It's possible that you can ruin your new AC installation before you've even taken it out of the box. How? Simply from buying the wrong sized air conditioner.
A cursory glance for air conditioner sizing might bring you a chart, detailing the appropriate size of an AC based on the square footage of your home. So, you just pull up some documents to confirm the square footage of your home, and you're good to go. Right?
It makes sense, but square footage is only one of many factors you must consider before installing a new AC. Thorough load calculation includes climate, windows, number of people in the home, and many more factors. An air conditioner that's too large or too small will both fail to cool your home properly, and the only remedy is to replace it with an AC of the right size. Trust us, it's a mistake that'll cost you.
Likewise, any HVAC contractor or salesmen who tries to sell you an AC over the phone—without ever having seen your home—should raise some red flags.
Mistakes Will Cost You Later On
If you manage to install your AC on your own but make some mistakes, it means that you'll be making a repair call inevitably. And when that time comes, you won't just be paying to have it quickly fixed or tuned-up.
If a poor installation is the reason for the repair, then the HVAC contractor will most likely have to do extra work to fix all the problems. Plus, if they notice anything else wrong, it'll be in your best interest to have them fix it then and there—which only brings more labor costs. You can skip that whole mess by having it installed the first time.
Whoever you call on to do your AC installation, it's not enough that they appear to have the right tools for the job. They need to be licensed and insured so that you can have maximum peace of mind that your investment is being backed up.
If your installation is anything less than satisfactory, a professional HVAC contractor will commit to making up for their mistakes. If the installation is done badly because you did it, then there's no one to fall back on to recoup for the money lost.
Don't be afraid to call on the help of a professional HVAC contractor. Contact Donald P. Dick Air Conditioning today for honest answers and solutions to your problems! We're highly competitive in price, and offer the fastest turnaround you can find!