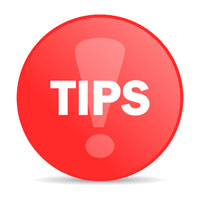 Cleaning the A/C evaporator coil is an important step in preventative maintenance. A clean coil improves energy efficiency and helps ensure your Fresno home is comfortable until summer's end. Put a star next to A/C maintenance on your springtime to-do list, and get started.
A/C Evaporator Coil Cleaning
Coil maintenance can be a do-it-yourself project. For the best results, schedule professional preventive maintenance with your HVAC contractor. Important maintenance steps, such as coil cleaning, give your HVAC tech an opportunity to look for refrigerant leaks and inspect the drainage components. Moreover, there are safety factors involved, and the coil can be difficult to access, depending on its location. The first step is safety:
Power is turned off to the A/C to prevent electrical shock and in case someone unknowingly tries to turn on the A/C.
The plenum and coil panels are removed to gain access.
A foaming disinfectant coil cleaner is sprayed to all coil surfaces.
The foaming cleaner should soak for 15 minutes for deep cleaning and disinfection of microorganisms.
The cleaner and dirt are wiped away with soft cloths.
Drainage Cleaning
A drip pan sits beneath the A/C evaporator coil to catch condensate. Below the primary drip pan is a secondary drip pan to catch water overflow in the event the drain line becomes clogged or if the primary drip pan rusts through or cracks.
The drip pan can harbor mold and algae growth. A disinfecting solution is poured into the drip pan. It washes down the drain pipe to continue disinfecting. Both pans and drain line are inspected for damage. After cleaning and inspection of the coil and drainage components, the panels are reattached.
In addition to spring maintenance, you may want to clean the coil in the fall. After the summer season, the coil is going to be very dirty. The furnace and blower typically sit below the A/C coil. The dirty coil may obstruct heating performance.
Cleaning the A/C evaporator coil isn't always a simple task. If you need assistance, please contact Donald P. Dick Air Conditioning. We've served greater Fresno homeowners since 1970.
Our goal is to help educate our customers in the greater Fresno, California area about energy and home comfort issues (specific to HVAC systems). For more information about evaporator coils and other HVAC topics, download our free Home Comfort Resource guide.
Credit/Copyright Attribution: "alexwhite/Shutterstock"