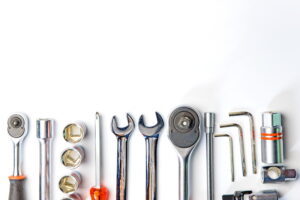 If you have a heat pump rather than a traditional central AC unit and heater, you've probably been quite happy with it. However, nothing works perfectly all the time, and chances are, at some point during the life of your heat pump, repairs will be required. If this is your first time with a heat pump, you might wonder what to expect when a technician arrives to make repairs. Here are some things to keep in mind.
Keep Your Technician Informed
One of the best things you can do to ensure that repairs are as straightforward as possible is to provide your technician with any records you have regarding the installation and any previous maintenance or repairs performed on your heat pump. This can eliminate some guesswork and make the process go more speedily.
Make Access Easy
Your technician will likely need access to both the indoor and outdoor units of your heat pump. Clear the way to the outdoor unit, moving any obstacles, and trim plants or rake away leaf litter or debris to make it easy to access. Make sure the path from your door to the indoor unit is also clear, and if there's any furniture close to the unit that might make access difficult, consider moving it to allow for elbow room. Your technician will take steps to protect your home and furniture, such as wearing disposable booties over muddy boots or laying a groundcloth on the floor, because respecting a customer's home is a critical part of respecting the customer.
Protect Your Pets
Your cat or dog may be beautifully behaved, but your technician just needs a clear space to work and doesn't want to risk stepping on a tail or allowing a pet to escape out the door. We recommend that you secure your pets in another room while your technician is working.
What Your Technician Will Do
This greatly depends on the nature of the problem. Refrigerant leaks, frozen coils, and issues with the electrical components are some of the most common concerns we see, and these are all things that can happen with a traditional AC unit as well. Unique to heat pumps is the reversing valve failing, which means it cannot be switched between heating and cooling modes. In any of these cases, your technician will first inspect the heat pump, determine the cause of the issue, and inform you clearly about the repair that is necessary. Communication is key, and it goes both ways: if you have any questions, please ask. We're happy to go into as much detail as you want. Then, your technician will repair or replace the faulty components.
A Maintenance Reminder
Lack of maintenance is one of the main reasons for needing heat pump service in Fresno, CA. It's important to remember that while annual maintenance will suffice for an air conditioner or furnace, your heat pump is working hard all year long. That means that having maintenance performed twice a year is the best way to decrease the likelihood of needing repairs.

We strive to provide honest answers and solutions to the problems our customers' experience while remaining highly competitive in price, and offer the fastest turnaround you can find! Contact Donald P. Dick Air Conditioning to schedule service or sign up for Mr. Cool's Super Saver Program.