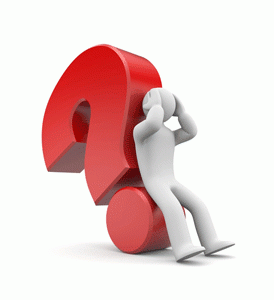 The condition of your HVAC system components directly affects your home comfort, energy bills, and even your health and well-being. When serious system problems crop up, you can find yourself facing a difficult repair-or-replace dilemma. Considering the following factors can help make your decision easier.
Equipment Age
Just like any other type of mechanical equipment, HVAC components have a finite useful life span. If your problematic heat pump or air conditioner is over 10 years old or furnace more than 15 years old, replacing it makes good sense.
Repair Frequency
Repeated breakdowns and repairs are a telltale sign the equipment is becoming unreliable. As your HVAC equipment ages, you can expect to face an escalating number of repair bills, and you're also more vulnerable to a sudden failure that leaves you without heating or cooling.
Temperature and Humidity Control
If you're experiencing hot and cold spots and humidity problems, it's wise to have a knowledgeable professional assess your home's HVAC system and overall efficiency. You may have oversized equipment that's prone to short-cycling, faulty or poorly designed ductwork, air leaks in the exterior envelope, or a lack of sufficient insulation.
Energy Bills
Heating and cooling account for almost half of the yearly energy consumption in the average home, so the efficiency of your equipment has a major impact on your operating costs. Older, inefficient equipment uses more energy to maintain comfort compared to today's new, highly-efficient models. Over time, the savings you'll reap by upgrading can help offset the upfront investment and boost your comfort as well.
Indoor Air Quality
A home's air distribution ducts are often run through unconditioned spaces like the garage, attic, crawl space, or basement. Leaks and deficiencies in the ducts can draw in unhealthy contaminants or back-drafting combustion fumes that compromise indoor air quality. An HVAC professional can evaluate the system and advise you whether sealing and insulating will solve the problem or if it's time for replacement.
If you're deciding between repairing and replacing the HVAC system in your Fresno area home, contact us at Donald P. Dick Air Conditioning for an expert evaluation.
Our goal is to help educate our customers in the greater Fresno, California area about energy and home comfort issues (specific to HVAC systems). 
Credit/Copyright Attribution: "Palto/Shutterstock"