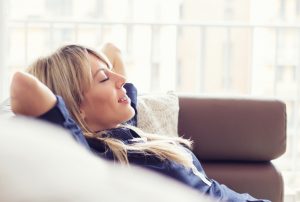 Are you sick of being told "no"? We can all feel that way from time to time. At a certain point, you just want to take care of business on your own, right? Particularly when it comes to caring for your HVAC systems. Well, we certainly encourage you to do so—within reason. It is important to remember, though, that there are just those jobs around the house that demand the skill and expertise that only trained, experienced professionals can offer. Installing and servicing an HVAC system in Visalia, CA certainly falls into this category.
Today we're not going to focus on what you cannot handle when it comes to your HVAC systems, though. Instead, we are going to look at what you can do for your HVAC systems. It may not be the most extensive list you've ever seen, and there is plenty that must be left to trained technicians.  Still, this will help you to better understand how you can help your HVAC systems to excel in their operations. 
Keep Areas Surrounding Units Clean
Your HVAC systems, be it your furnace in your utility closet or your outdoor AC unit, need to have some breathing room. Don't store a bunch of old boxes around the furnace that could make it difficult to access for service, create airflow issues, or even lead to potential hazards. Don't let a bunch of yard debris build up around your outdoor AC or heat pump units, either.  Every now and then,  check in on these units and clean up the surrounding areas as needed.
Change the Air Filter
This is not going to be an issue with a radiant heater or boiler system. For forced air heating and air conditioning systems, though, changing the air filter regularly, as needed, is going to be a huge boon to its overall performance quality. Dirty air filters lead to increased airflow resistance, decreasing indoor air quality, and many other issues. Filters are cheap and simple to install.
Pick Up the Phone
Why? To schedule routine maintenance with us! Okay, so this last one may be a bit of a cheat. That being said, scheduling your routine HVAC maintenance with the pros on our staff is definitely the best way in which to keep your system functioning at peak performance and efficiency levels. Donald P. Dick Air Conditioning is here for all of your HVAC service needs.
We strive to provide honest answers and solutions to the problems our customers experience while remaining highly competitive in price, and offer the fastest turnaround you can find!