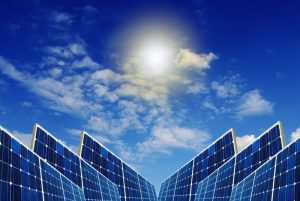 Many savvy homeowners today are using solar panels in Fresno, CA. There are some very obvious benefits to be had in doing so. Solar energy is clean. It is sustainable and renewable, with the sun rising each and every morning. It saves homeowners money while also reducing their carbon footprint.
As is the case with any "alternative" technologies — though solar is becoming more and more normal these days — some people have their holdups when it comes to solar energy. Will a solar energy system produce enough energy? What kind of maintenance am I looking at? We've got the answers that you need to help determine if going solar is right for you.
Solar Panel Maintenance
If you are hesitant about investing in a solar energy system because you're concerned about adding one thing to your house to take care of, then we have some great news for you. Solar panels actually require very, very little in the way of maintenance! Unlike mechanical systems such as furnaces or air conditioners, solar panels do not have any moving parts. There is no risk of wear and tear on such parts, as a result, and you don't have to worry about replacing those parts that have broken down.
So what type of maintenance do solar panels require? Well, they are going to have to be cleaned occasionally. You may choose to do this on your own — it requires little more than your garden variety garden hose, actually — but if you are uncomfortable with accessing solar panels, then you can hire someone to do the job. You can even invest in automated cleaners that function much like a sprinkler system.
We obviously don't deal with heavy snowfall in this part of the country, so you don't have to worry about snow blocking out solar energy absorption or the weight of snow damaging your panels, either. All in all, we live in a perfect climate for the use of solar panels. Contact us today with any questions that you may have.
Call Donald P. Dick Air Conditioning today. We strive to provide honest answers and solutions to the problems our customers experience while remaining highly competitive in price, and offer the fastest turnaround you can find!