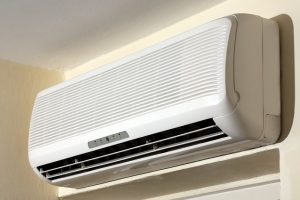 Living through a Fresno summer season takes some help from a good cooling system. If you've been trying to get by with a window unit AC or a lot of fans (which don't actually create cool air), this last round of heatwaves may have been the thing to finally make you say enough is enough. When you are ready, you can reach out to our team for AC installation in Fresno, CA.
When you are getting ready to schedule that installation appointment, you may want to take some time to figure out if a ductless air conditioner may be a good fit for you. These systems are great for anyone who is ready to enjoy comfort without the use of ducts. Here are some perks to these systems.
5 Reasons to Consider A Ductless AC System
Have you heard about ductless heat pump systems? These are great options for providing great comfort to your home during the summer…and beyond. Here are some great things to know about ductless units that might make them the best option for your home.
You don't have any ductwork to start with. Let's be honest, installing an air conditioner is already a pricey job. If you don't already have ductwork in your home, you may not want to shell out extra cash to have it installed as well. What's more, if you have an older or smaller home, your house may not be able to accommodate ductwork. This is when ductless systems are a great option.
Your ductwork is on its last leg. On the other side of the coin, you may already have ductwork in your home that has reached a point of no return. If you are ready to ditch your ductwork rather than getting it replaced, a ductless system may be a good solution.
You want to avoid spending money to keep up your ductwork. Even if your ductwork is in good condition it doesn't mean that you want to keep spending extra cash to keep up this part of your HVAC system. If you would prefer to save some cash that would otherwise end up being spent cleaning or repairing your ducts, you may want to consider a ductless unit.
You are ready to enjoy heating and cooling from one system. This is one of the best things about a ductless HVAC system: they can both heat and cool your home. If you don't already have a heater or your heating system is on its last leg, the answer to your comfort may lie in a ductless unit.
You want to improve your energy efficiency. Ductless systems are also known for providing great energy efficiency when they cool or heat your home. If you are ready for a great indoor environment without high bills, this may be an ideal system.
We strive to provide honest answers and solutions to the problems our customers experience while remaining highly competitive in price and offer the fastest turnaround you can find! Contact Donald P. Dick Air Conditioning to learn more.