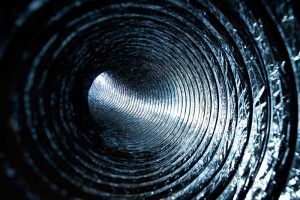 The heat here in Fresno has been nothing to scoff at. With temperatures reach ing into the 90s, we all need to have an air conditioning system that can keep the home cool and, well, livable. So if there is something going on with your air conditioner, you want to address it as quickly as possible unless you really want to test out turning your home into a sauna.
If you are in need of air conditioning repair in Fresno, CA, there is more than one possible source of the problem. Your ductwork may be the part of your system creating issues rather than your condensor unit or your evaporator unit. Here is what might be going wrong.
Your Ductwork Could Be Your Problem
Your ducts serve as the delivery system for the cooled air that your air conditioner creates. No ducts mean no cool air. Now, your ductwork isn't just going to disappear overnight. However, issues can develop within your ducts that are going to create problems with your home comfort such as leaks.
We can figure out if there is a problem without your ductwork with duct testing. Our duct testing services are going to use one of two ways to check the pressure of the air in your ducts. Using a blower door test or a duct blaster test, one of our technicians can figure out whether your ducts are losing air. If they are, you are going to want to schedule duct sealing with us.
Why Duct Sealing is an Important Service
If you have a problem with the ducts in your home, you want to get it addressed quickly. After all, leaky ductwork can account for up to 30% of the air loss in your home. It might not seem like much but the loss of that much air is a big deal and can have a big impact on your home comfort. That is why you need to get leaking ducts sealed as quickly as possible. Here are the reasons why duct sealing benefits you:
Better air pressure: When your ducts are well-sealed rather than leaking air, it is going to help improve the airflow from your AC and into your house.
Improved comfort: When the air pressure in your home is nice and strong, it will mean you are getting all the cool air that your AC creates. This will help to improve your home comfort throughout the summer.
Better air quality: Well-sealed ductwork won't allow any unfiltered, dirty air into your home which will help improve your air quality.
Increased energy efficiency: Last but certainly not least, when you seal leaking ductwork it will improved the energy efficiency of your air conditioner.
If your ductwork isn't working right, it is going to become a problem more quickly than you might think. We can help resolve this issue.
Contact Donald P. Dick Air Conditioning for the service you need. We strive to provide honest answers and solutions to the problems our customers experience while remaining highly competitive in price, and offer the fastest turnaround you can find!