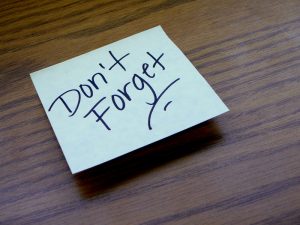 Is investing in a new air conditioning system the most exciting way in which to spend your hard-earned money? No, probably not. That doesn't mean that you are never going to have to make this particular investment, though. Whether you are building a new home that will need a new system, or you've got a system in place, AC installations and replacements are part of home ownership.
There is no reason that the process has to be a particularly rough one, though. Today, our Visalia air conditioning service pros want to share some tips about how you can make your next air conditioning installation as smooth a process as possible. When you need any air conditioning service, be it installation, maintenance, or repair, our team is always here for you.
Plan a Budget (and Stick to It!)
Ideally, everyone would have access to whatever funds they need for any project that they want completed. Here in the real world, of course, this is just not the way that it happens. You need to develop a budget before you really start to look into your AC options. The more expensive systems are probably going to boast higher efficiency levels that will save you money in the long run, so you definitely don't want to try and save money just by investing in the cheapest equipment available. You also don't want to overspend and wind up with payments that you struggle to meet, though. We're happy to discuss the potential costs of AC installation with you, so that you know, in general, what to expect. There are a variety of factors that go into this cost.
Consider All of Your Options
Okay, so you have always used a split central air conditioner, and you have never run into any problems in doing so. That's great. That also doesn't mean, however, that there is not a system out there that is a better fit for you. If you haven't explored options like heat pumps and ductless mini splits, you are doing yourself a disservice. And, if you do decide that a central AC is still the right system for you, at least you are making an informed decision.
Schedule Your Installation with Professionals
There are a lot of bargain bin contractors out there. They won't describe themselves that way, of course, but any company that is only selling itself as an affordable option is probably doing so because it's all they have to offer. You want to work with a trained professional that has the work history, referrals, and reviews to prove that they do the work the right way. That may not always be the cheapest option upfront, but paying a fair price for a job well done makes a lot more sense than spending whatever you saved, and more, in repairs shortly down the line.
Schedule your AC services with Donald P. Dick Air Conditioning. We strive to provide honest answers and solutions to the problems our customers experience while remaining highly competitive in price, and offer the fastest turnaround you can find!