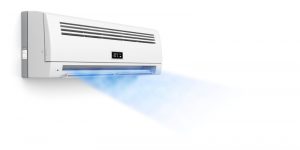 Yes, you can—and no, you do not have to do so with multiple window unit air conditioners installed throughout the house. While these window units do have their uses, such as cooling a single dorm room or maybe a studio apartment, they are far from ideal for cooling an entire house. When the heat comes back to our area, and it will come back hard, you need to know that residential AC system is up to the task at hand.
That is why you should consider using a ductless mini split system in your home. The system may not be ideal for every home or every homeowner, but no system is. For those homeowners that the system is the right fit for, there is nothing that can compare to the many benefits that ductless air conditioning has to offer. Just remember that any air conditioner that you invest in is only as good as your air conditioning service in Clovis, CA.
Whole-House Cooling? But No Ductwork? Get Outta Here!
Don't worry, we're not yanking your chain. It may sound too good to be true, but this is one of those situations where that really is not the case. The ductless mini split does not require the use of air ducts in order to condition air throughout the house because it uses individual, wall-mounted blowers rather than a central air handler that works along with air ducts.
These blowers connect to a single outdoor unit, typically up to 4 per unit, via conduits containing power, refrigerant, and drainage lines. They are all controlled independently of the others, which allows you to maintain different temperatures in different areas of the home with ease. Oh, before we forget, we should also point out that, while cooling-only models are available, most homeowners choose to use the heat pump models that are widely available. Why? Because they offer both cooling and incredibly efficient heating!
Start Saving Money While Living More Comfortably
Because heat pumps, in general, do not consume fuel in order to generate new heat, but instead transfer existing heat from the air outside into the home after compressing refrigerant, they use much less energy in the heating process. That's not the only way that ductless mini splits save you money, though.
As mentioned above, zone control is an inherent part of the ductless mini split system. You can scale back use in those areas that are not as regularly used, so you are focusing energy use in a more thoughtful manner. Of course, the elimination of ductwork itself can be a major boon to energy efficiency, too. Leaky ducts are among the most common causes of serious inefficiency in homes. When there are no ducts in place, there is also no risk of energy loss via those ducts!
If you have a home that does not have existing ductwork in place, or if the benefits outlined above are simply too good for you to pass up, give Donald P. Dick Air Conditioning a call anytime to discuss your ductless mini split options.
We strive to provide honest answers and solutions to the problems our customers experience while remaining highly competitive in price, and offer the fastest turnaround you can find!