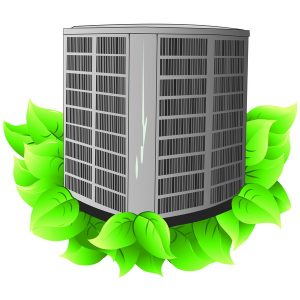 Would you try your hand at running a marathon without ever training beforehand? We'd hope you would say no, especially since doing so can lead to a high risk of injury. The same reasoning behind this is why you should book air conditioning maintenance in Fresno.
Maintenance is like training before the marathon. This service helps to prepare your air conditioner for the hard work ahead of it during the summer season. While the heat hasn't quite hit our area, now is a great time to get your system maintenance taken care of. Let's talk about why!
Why Book Your Maintenance Appointment Now
First things first, why bother getting maintenance done early? Sure, you can wait a little longer to get the job done. However, getting your system tune-up ahead of time saves you a lot more, well, time!
Early maintenance allows you to get ahead of the rush. It's similar to getting on the freeway ahead of the workday traffic. Booking early gives you more freedom in choosing an appointment time that works for you, rather than trying to snag one in between all of your neighbors. It also will allow you to have an easier and less stressful start to the warmer months of the year.
The Key Benefits of Yearly System Maintenance
Now that you know that booking your service early is a good idea, it is worthwhile to talk about why maintenance is a good idea in the first place. Here are some of the key perks that will come with professional maintenance each year.
Improved energy efficiency: Regular maintenance helps address small issues within your air conditioner that would otherwise harm your system efficiency. Better energy efficiency is going to keep your energy bills manageable and make your home a bit more environmentally friendly too.
Better system performance: Another great benefit of regular air conditioning maintenance is that it helps your system do its job right. Less dirt and debris, tightened parts, lubricated moving parts, and other adjustments will allow your air conditioner to perform its absolute best on the hottest of days.
Fewer repair risks: The problems that are addressed within your AC maintenance service will also prevent your system from developing a good deal of repair needs. In fact, it has been found that regular maintenance can prevent up to 85% of the repairs your AC could need over the course of its serviceable lifespan.
Longer overall lifespan: Speaking of your system lifespan, maintenance helps extend your system's serviceable time before it needs replacement. This can mean the difference between 10 years with your current system versus 15 years.
Maintenance is one of those incredibly helpful services that you don't want to skip. The key is that you have it done by a professional, rather than an amateur. For expert service, you can rely on Donald P. Dick Air Conditioning.
We strive to provide honest answers and solutions to the problems our customers experience while remaining highly competitive in price, and offer the fastest turnaround you can find! Contact Donald P. Dick Air Conditioning today to schedule your tune-up.