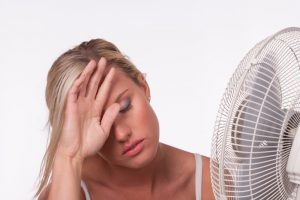 The heat here in California seems to have plans for sticking around a while longer. With that said, it goes a long way to do whatever is possible to ensure that you can keep your home cool and comfortable until things finally cool off. A factor that can have a large impact on this home comfort level is going to be the level of moisture in your home.
That's right, we are discussing humidity, or at least dealing with high levels of humidity. High humidity in your home is going to be a problem for your comfort. This is because it can make it harder for your air conditioner to do its job. Thankfully, there is a solution to this problem.
How Humidity Messes With Your Home Comfort
Humidity is often viewed with a cringe when accompanied by high heat. This is because the addition of high humidity to a hot home is going to make it much harder to cool things off.
Moisture is a great holder of heat. That is why steam burns are a possibility! Of course, this can be applied to a humid home too. When there is excess humidity in your home, this is going to mean that the air in your home will hold onto heat more aggressively than air with a balanced moisture level might.
The Advantage of Installing a Dehumidifier
So, what is the best way to deal with high humidity in your house? The most effective solution out there to handling excess humidity is to install a whole-house dehumidifier. This is a system that can clear the extra moisture out of the air in your home.
Whole-house dehumidifiers are installed into the ductwork in your home. This allows it to filter through the air being blown into your home so it can remove and capture the excess moisture in the air. In doing this, your dehumidifier can help to balance out the moisture in your home's air. This will provide benefits to your home such as:
Improved cooling comfort in your home. When your AC system isn't battling with the moisture in the air it can cool your home more effectively.
Reduced chances of mold and mildew growth. Less moisture in the air means less moisture in the home to cause problems like mold and mildew.
Lower energy bills. When your air conditioner doesn't need to do battle with airborne moisture, it won't need to use any extra energy to get your home cooled off.
If you are struggling with high humidity in your home and you need a good solution for your Madera, CA HVAC system, you can reach out to our team for help. We can provide a dehumidifier installation that will ensure your home comfort this season and beyond.
Contact Donald P. Dick Air Conditioning to get started. We strive to provide honest answers and solutions to the problems our customers experience while remaining highly competitive in price, and offer the fastest turnaround you can find!