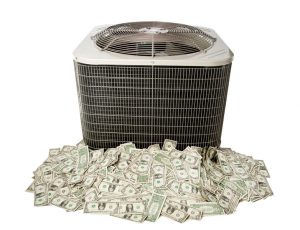 Living in California means that you need to have a reliable cooling system to keep your home livable. After all, this is one of those places that can see a random heatwave in the middle of winter. Your Madera, CA air conditioning system sees a lot of action throughout the year which can wear it down.
An AC system that has seen its fair share of use this year may need repairs or, worse, it may need to be replaced. However, the question that you may have is how to tell which service you need. Our professionals can help answer that question and provide the services to address your home's AC system needs.
Signs You Need AC Repairs
If your air conditioner needs to be repaired, you want to get it taken care of as soon as possible to avoid the need for an early replacement. Here are the warning signs to watch for:
Your system is making odd noises: When you AC starts to screech, hiss, rattle, clang, or buzz, you should reach out for repairs.
The airflow is weak: Is your AC creating cool air but almost nothing is exiting your vents? This is a sign of trouble.
Your AC isn't cooling your home well: Have you noticed that your system is blowing air that is room temperature or even warm? This means something is hindering the cooling process.
You notice short-cycling: Is your AC turning on to start the cooling process only to shut down again after a few moments? If this is the case, you have a short-cycling AC that needs professional repairs ASAP.
Signs You Need To Replace Your AC System
In some cases, your AC just needs a repair to get it back up and running. In other cases, it is time for your system to be retired. Here are the signs that will tell you that you need to prepare for an AC replacement:
Your AC system is 10 to 15 years old. Your AC is meant to last for a long while but not forever. If you have a system between 12 and 15 years old, you will want to prepare for a replacement sooner than later.
You can't keep your home cool anymore. If your air conditioner isn't able to produce cool air to provide reliable comfort to your home anymore, it means you need to replace it with one that works.
Energy bills are out of control. An AC system that is drawing excessive amounts of energy without providing cool air is one that needs to retire.
You need frequent and expensive repairs. Is your system in need of repairs on a near-yearly basis? Are those repairs getting too high in price to justify? If so, opt for a replacement service instead.
Still not sure which service your air conditioner may need? That's okay, we can help.
We strive to provide honest answers and solutions to the problems our customers experience while remaining highly competitive in price, and offer the fastest turnaround you can find! Contact Donald P. Dick Air Conditioning to schedule a visit from one of our technicians.