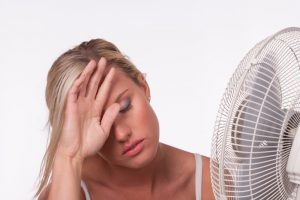 Spring is a very pleasant time of the year in this part of the country. Cool nights, warm but not oppressively hot days—what's not to like? Don't let the pleasures of spring lull you into a false sense of security, though. Temperatures can turn very hot very suddenly, which means that your air conditioner needs to be ready to go at a moment's notice.
While routine AC maintenance will definitely help to keep your air conditioner in great fighting shape, you have to keep in mind that your air conditioner, regardless of make or model, is not going to last forever. Is the year to replace your air conditioner in Hanford, CA? If so, then now is the time to get the job done!
What to Keep in Mind
We mentioned air conditioning maintenance above, and that is the most important preventive measure that you can take for your home cooling system. That's not all that it is good for, though. In addition to keeping your system up and running, a thorough maintenance inspection can also allow your HVAC technician to gather information regarding the future of your system. That being said, the decision to replace is ultimately in your hands. Here are a few factors to keep in mind.
Age: You don't have to replace your system just because it is old. A lot of well-maintained air conditioners will last well beyond their projected lifespans. It is definitely a factor to consider, though, especially in conjunction with the following.
Efficiency: Don't overpay to cool your home. Our summers are way too hot and way too long to be doing so. If your system is very old then it may have lost efficiency over the years. Conversely, it may just be old enough that it was not manufactured with today's efficiency standards in mind.
Reliability: You can count on scheduling AC repairs from time to time. You really should not need them each and every year, though, let alone multiple times a year. If you're spending a lot just to keep your system up and running—especially an older system—then a replacement may be the way to go.
Schedule your AC services with Donald P. Dick Air Conditioning. We strive to provide honest answers and solutions to the problems our customers experience while remaining highly competitive in price, and offer the fastest turnaround you can find!