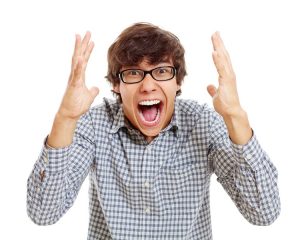 The purpose of a whole-house air conditioning system is to cool your house, obviously. Using a central system to cool your entire home should result in even, comfortable temperatures throughout your entire living space. If you use a whole-house cooling system and you are struggling with uneven temperatures and hot spots in your house, then you have every reason in the world to be dissatisfied.
There are actually quite a few reasons why you may encounter this particular problem in your home. Whatever the precise nature of the issue may be, you obviously want to be certain that you are working with trained professionals that will resolve it completely. That means not only hiring a company that will fix the problem, but that will also diagnose the issue promptly and accurately the first time. So here are a few reasons why you may experience uneven cooling from your air conditioner in Madera, CA.
It May Be the AC Itself
Yes, your uneven cooling issue could spring from the air conditioner itself. If your air conditioner is not of the right size for your home, for instance, it is going to struggle to keep up with the cooling demand placed upon it. If the system is low on refrigerant due to a leak—which is a serious problem that could do extensive damage to the system if given the opportunity—then it could also struggle to keep up with the cooling demand.
If it's always been a problem, whoever installed your system may have failed to size the system properly and it will need to be replaced to fix the problem. If it's a newer development, it may be that the system has sprung a refrigerant leak. In either event, you'll want to have the issue resolved as soon as possible.
It May Be the Ducts
If you use a forced air system, like a split central AC, then you use ductwork in order to distribute cooled air throughout your home. If your system is suddenly leaving hot spots throughout your house, the ductwork servicing that particular area may be leaking. The good news is that we test and seal air ducts, and we can definitely resolve this problem for you.
If you think that you can fix your leaky air ducts on your own, think again. You cannot see most of your ducts, and you don't have the type of equipment that will let you detect leaks accurately to begin with. We do, though, and by sealing your air ducts we can make sure that you are able to get the most from your air conditioning system.
It May Be the Insulation
The insulation in homes is sometimes misunderstood by homeowners, with many thinking that its primary function is to keep heat in the home when it is cold out. We bundle ourselves up in the cold weather to keep the heat in, right? Well, this is part of the function, but insulation works both ways. It also serves to keep heat out when it's hot.
If your insulation is insufficient or if it has degraded over time, it may be the problem causing your hot spots to develop. We offer great insulation services as well, so you can count on us to fix this problem, too!
Schedule your AC services with Donald P. Dick Air Conditioning. We strive to provide honest answers and solutions to the problems our customers experience while remaining highly competitive in price, and offer the fastest turnaround you can find!