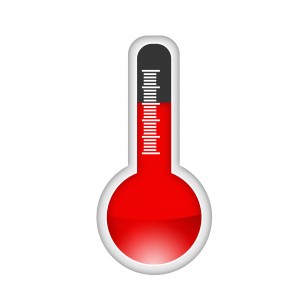 We know that it is early to start dreaming about hot summer days once more, but it is already February. That means that it won't be too much longer before Spring arrives, with the hottest time of the year not too far behind. If you are thinking about how you can live comfortably while boosting efficiency this summer, all without replacing your entire air conditioning system, then a whole-house fan may be exactly what you're looking for.
Whole-house fans have been around for decades, but they are definitely not as widely used as central air conditioning systems. This has something to do with issues common in older whole-house fans, but today's systems are better than ever. If you are interested in using a whole-house fan in Fresno, CA, give the professionals on our team a call. We'll make sure that your system is well-designed and expertly installed.
What Is a Whole-House Fan?
Sometimes, homeowners picture a giant ceiling fan that you might see in an industrial setting when they think of a whole-house fan. This is not the case at all. A whole-house fan is simply an alternative cooling system that allows you to open up your windows to let cool air into your home, and to vent hot air out of your house via the attic. Have you ever come home at the end of the day to notice that the air outside has cooled down considerably, but that your home is still very hot inside? What would you do in that situation?
Many would just flip their air conditioner on out of habit. Why should you waste energy cooling hot air in the house, though, when the air outside is already comparatively cool? If you don't want to do this, then you may simply open up the windows. That can certainly help to reduce temperatures in your home, but it also isn't going to have an active cooling effect. This is where the whole-house fan comes into play.
Change Out Stale Air for Fresh Air!
With a whole-house fan, you are going to be opening up your windows. You will not, however, have to sit around and hope for a good, natural cross breeze. The whole-house fan will draw fresh air from outside indoors. It will pull this cool, fresh air throughout your home, and it will then vent the air out of your home via the attic. In addition to cooling your living space with outstanding energy efficiency, this also helps to vent super-heated air out of the attic.
If you've ever been up in your attic during the summer season, you know how incredibly hot it can get as heat is trapped up there. The problem is that this heat can then radiate back down into your living space through your home's construction materials. Using a whole-house fan eliminates this problem. It is also a great way to keep the air quality in your home high. Plus, modern whole-house fans are quieter than ever before, so you won't have to worry about the very loud operation that used to dissuade many from using these systems.
Call Donald P. Dick Air Conditioning today.We strive to provide honest answers and solutions to the problems our customers experience while remaining highly competitive in price, and offer the fastest turnaround you can find!