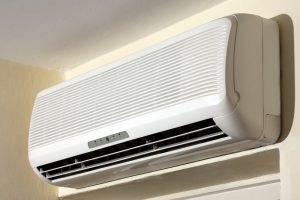 It is important to consider all of your options before deciding which new heating system is right for your home. Donald P. Dick Air Conditioning offers heater service in Madera. We understand that selecting a new heater can be a daunting task… there are so many great options to choose from!
For many homeowners, ductless systems, also known as ductless mini-split systems, are becoming a preferred option. These systems are great for keeping your home warm in the winter and cool in the summer. Many Californians opt for this system for its convenience and year-round comfort. If you are considering a ductless heating system for your home, keep reading to learn more about how it works and about its many advantages! 
How Ductless Heating Works
A ductless system is a heat pump that does not rely on ducts. Instead, it utilizes air handlers installed throughout the house. The system is made up of an outdoor condenser unit and one or more indoor units that contain the air handler and blowers that help to circulate air. Refrigerant lines are all that connect the outdoor unit to the indoor unit.
The indoor unit blows warm air from your home over cold evaporator coils. The refrigerant running through these coils absorbs the heat from the air to bring it outside, thus cooling your home.
To heat the home, the system does just the opposite. The outside units pull warm air from the outside and bring it inside. As the heat moves through the system, it warms the existing liquefied gas, producing vapor. The vapor moves to the interior compressor unit, which has a fan that then blows the heat into your home.
Benefits of a Ductless System
They're Versatile
A ductless system provides both heating and cooling without the need for ducts. If you live in an older home that does not have the space for ductwork, a ductless system is a great alternative. With just one system, you will be comfortable year long.
Installation is Convenient
Installing ductwork can be difficult and expensive depending on the layout of your home. Installing a ductless system is less invasive and can be completed in one day.
They're Cost Effective
Ductless systems operate on less power than other systems due to their smaller size. Plus, ductless systems allow homeowners to create "zones" in their homes, meaning they don't have to heat or cool the rooms that aren't being used. This will save you a lot of money on utility bills.
They're Energy Efficient
Ductless systems are more efficient than other HVAC systems. This is because they are not producing heat. Instead, they are moving heat from one place to another. Also, because these systems don't rely on ducts, so they avoid heat loss through ductwork. Heat lost through the ductwork can account for more than 30% of energy use.