Although the holidays might be over, winter certainly is not. We still have a couple of months before we can relish in the summer sun. This is why it is so important to keep your heater running efficiently. Your heater is responsible for keeping you warm and cozy throughout even the coldest of days. So, if you suspect that there is a problem with your heater, don't hesitate to schedule repair service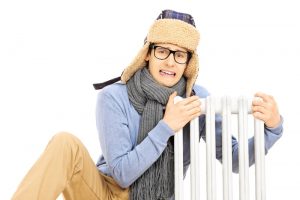 s.
Waiting to schedule your services might not seem like a big deal: you can just ride out the rest of this season and repair it at a later time, right? Wrong. Holding off on heater repairs could end up costing you a lot of money in the long run and could leave you quite uncomfortable in your own home. When you need heater repair in Clovis, CA, contact a professional ASAP. Below, we have outlined a list of reasons why you should not hold off on services. 
Here's why you should schedule now:
Minimize Damages
The longer you put off your heating repair, the worse off your heater is going to be. Continuing to run a broken system is sure to make any existing problem worse. The more damage that your system accrues, the more costly your repair bill becomes. Plus, you run the risk of triggering a whole-system breakdown, in which case your heater will need to be replaced.
Protect Your Comfort
We still have a long winter ahead of us, so the last thing you want on your hands is a broken heater. You want to be sure that heater will work when you need it most, which means repairing any existing problems before your comfort is compromised.
Boost Efficiency
When there is an issue with your heater, it must work harder to circulate warm air throughout your home, thus decreasing efficiency. When your heater becomes inefficient, you begin spending more money on fuel and energy while receiving no additional heat output. This is super wasteful and will cause your heating bills to skyrocket.
Protect Your Safety
Perhaps the number one reason you should schedule your heater repair right away is that certain issues can be hazardous. For example, a cracked heat exchanger might allow carbon monoxide, which is a poisonous gas, into your home. The best way to keep a gas-fueled heater from creating health risks due to toxic and combustible gas leaks is to have repairs done promptly. It is simply not worth taking the risk.
Call a Professional
If you notice signs of a heater malfunction, such as foul odors, strange noises, or a lack of heat, contact a professional right away. Our technicians here at Donald P. Dick Air Conditioning understand that being without heat, or experiencing significant heating problems, during the winter months simply isn't an option. This is why we offer comprehensive heating repair services, including emergency heating repair. Don't jeopardize your comfort and safety this winter. Call a pro instead.