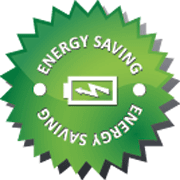 Home efficiency is more important than ever, and now is the time to act. Efficiency improvements and upgrades not only save energy dollars, but also reduce your home's carbon footprint for a healthier environment and cleaner natural resources. Put your efficiency resources to good use this spring, and enjoy the benefits throughout the summer and year-round.
Home Maintenance
HVAC maintenance: Catching HVAC problems before they cause big repairs saves money and time, and you won't be left without cooling in the heat of summer. A/Cs and heat pumps need annual checkups to optimize heat extraction, airflow, drainage and other functions. In addition to an essential A/C tune-up, the air ducts should be inspected by a qualified pro who can spot and repair leaks so you don't waste cooling dollars.
Water and energy conservation: Water usage is always a concern for Californians, and record-breaking droughts have plagued us the past few years. Flushing out the water heater once a year helps improve water-heating efficiency. Insulate all water pipes with a foam sleeve. Turn back water heater temperature to 120 degrees. Additionally, make sure you have low-flow outlets and aerators installed. Address plumbing issues immediately.
Home Efficiency
Home sealing: A tight home is an efficient home. Put your caulk tubes and weatherstripping materials to good use by sealing air leaks around the attic hatch, windows, attached garage and doors. Don't forget sliding glass doors. Keep rails clean to preserve seals.
Insulating: If you can see the top of attic joists, you need more insulation. Fiberglass rolls and loose fill can shore up insulation levels to R-60 nicely. Consider a professional energy audit to alert you of insulation deficiencies in the walls and address dozens of home efficiency issues top to bottom.
Energy Star: When it's time to upgrade HVAC equipment and appliances, choose Energy Star-certified products for proven performance and energy savings.
Saving energy with practical home efficiency improvements doesn't have to be a monumental task. Contact the experts at Donald P. Dick Air Conditioning today for assistance. We've served the greater Fresno area for 45 years.
Our goal is to help educate our customers in the greater Fresno, California area about energy and home comfort issues (specific to HVAC systems). For more information about home efficiency and other HVAC topics, download our free Home Comfort Resource guide.
Credit/Copyright Attribution: "kotss/Shutterstock"