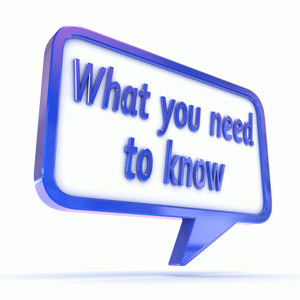 The bright yellow EnergyGuide label is a familiar sight on various types of major appliances. Manufacturers are required by the Federal Trade Commission (FTC) to place them on items like heat pumps, air conditioners, furnaces and boilers. If you're planning to upgrade your home's HVAC equipment, understanding how to use the labels can help you compare different models and brands to find the most energy-efficient option.
EnergyGuide Labels Offer Valuable Efficiency Insight
Two helpful pieces of information displayed on HVAC equipment EnergyGuide labels are the efficiency rating and estimated annual operating costs. Other factors impact the actual efficiency and lifetime costs, though, such as your ductwork condition and installation quality. Although the data on an EnergyGuide label varies based on equipment type, following is a general overview of what's included:
Specific facts and features: At the top of the label, you'll see the equipment model number, manufacturer and size, equipment type and a list of main features.
Efficiency rating: The middle of the label shows the seasonal energy efficiency ratio (SEER) for central A/Cs. Heat pumps will have the SEER and the heating seasonal performance factor (HSPF). Furnace and boiler labels display the annual fuel utilization efficiency (AFUE). Just below the rating is a linear scale showing how the unit compares to similar models.
Regional efficiency map: Central air conditioner and heat pump labels now display a United States map along with a list of states where the unit meets efficiency standards for installation.
Energy consumption: Depending on the type of equipment, the label may show an annual estimate of kilowatt-hour energy consumption. Multiplying this number by your energy supplier's rate can give you a good idea of the unit's annual operating costs.
Energy Star logo: If you're looking for equipment that offers greater energy efficiency, check the label's bottom right corner for the Energy Star logo. These models use up 15 percent less energy than a comparable standard unit.
For more tips on understanding the EnergyGuide label, contact the Fresno home comfort pros at Donald P. Dick Air Conditioning.
Our goal is to help educate our customers in the greater Fresno, California area about energy and home comfort issues (specific to HVAC systems). For more information about EnergyGuide and other HVAC topics, download our free Home Comfort Resource guide.
Credit/Copyright Attribution: "www.3drenderedlogos.com/Shutterstock"