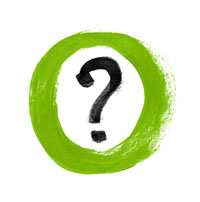 If you're planning on replacing the cooling system in your home, you may have run into some unfamiliar technical terms. One of the most common and most important term related to air conditioning is SEER, or Seasonal Energy Efficiency Ratio.
The following brief introduction can help you understand what the SEER rating of your residential cooling equipment means in terms of indoor comfort and monthly cooling costs.
What SEER Means
SEER ratings apply to both central air conditioners and to heat pumps. It's a measure of cooling efficiency that describes, with a single number, the amount of cooling provided per unit of electricity used. SEER numbers are obtained through strict laboratory testing that mimics the type of conditions a cooling system will likely encounter.
SEER represents the average performance of a cooling system over a season, and is calculated by dividing the total cooling output of the equipment (in BTUs) over the entire cooling season by the total amount of electrical energy consumed by the equipment over the same period.
Higher SEER numbers indicate greater cooling system efficiency. Since 2006, cooling systems in the United States are required to have a SEER rating of at least 13. A typical high-efficiency cooling system usually has a SEER rating around 18, while some of the more efficient systems have SEER ratings in the mid-20s.
The Benefit of High SEER
A cooling system with a high SEER rating can operate more efficiently, producing more cooling at a lower cost than a comparable system with a low SEER rating. For example, replacing a SEER 10 air conditioner with a SEER 18 unit could reduce your cooling costs by 50 percent.
Donald P. Dick Air Conditioning provides expert HVAC installation and maintenance services to customers in Fresno and the neighboring communities. Contact us today for more information on SEER ratings and how to choose a system that will give you the best efficiency and savings.
Our goal is to help educate our customers in the greater Fresno, California area about energy and home comfort issues (specific to HVAC systems). For more information about SEER rating and other HVAC topics, download our free Home Comfort Resource guide.
Credit/Copyright Attribution: "foxie/Shutterstock"