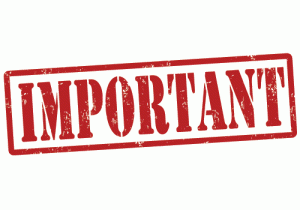 Buying a new furnace is similar to buying a car. You want to know the fuel efficiency, of course, and compare features and equipment of different models. Though, unlike a car, you can't take your new furnace for a test drive. With that in mind, it's important to work with a reputable HVAC provider to maximize your investment with a successful installation.
Heating Efficiency
The heating efficiency of residential furnaces is known as the Annual Fuel Utilization Efficiency (AFUE) rating. The AFUE rating number is the percentage of fuel converted to home heating. High-efficiency furnaces deliver 90 to 98 AFUE, while standard furnaces are required to offer a minimum of 80 AFUE.
Higher-efficiency furnaces cost more to install, but they often make up the difference – and then some – through lifetime energy savings. Your HVAC provider should perform a lifetime cost analysis of standard and high-efficiency models to show you how many heating months it may take to earn back your first cost investment should you choose to install a high-efficiency furnace.
Variable-Speed Technologies
Select furnaces offer variable-speed technologies that maximizes comfort and efficiency. Variable-speed blowers and modulating gas valves are able to adjust airflow and heating output, respectively, to meet your home's real time heating demand, whether whisper-quiet low speeds or full capacity to quickly heat your home.
Extra Equipment
Ask your HVAC provider about zoning systems and WiFi controls. Zoning systems are add-on components consisting of a network of motorized duct dampers and temperature sensors. A zoned temperature control network gives you the capability to heat only the zones in your home that you need 24/7/365.
Installation Best Practices
Work with a reputable HVAC provider that is experienced using industry best practices for home efficiency assessments, heating load calculations, furnace sizing and duct design. All of these elements of an HVAC installation directly impact your home comfort experience, indoor air quality and the lifetime value of your investment.
To learn more about buying a new furnace, please contact the experts at Donald P. Dick Air Conditioning today. We've provided exceptional HVAC services throughout the Fresno area since 1970!
Our goal is to help educate our customers in the greater Fresno, California area about energy and home comfort issues (specific to HVAC systems). 
Credit/Copyright Attribution: "ducu59us/Shutterstock"