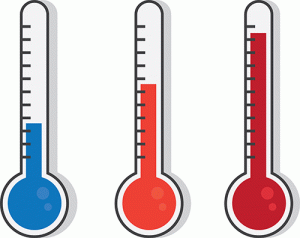 Zoned heating and cooling is getting a lot of attention these days as homeowners seek ways to both improve home comfort and reduce energy bills. Effective zoning requires more planning and hardware at the start, but it can be worth the investment of both time and money when the installation is complete.
Understanding How Zoning Works
Zoned heating and cooling requires installing thermostats within each zone and coupling these with motorized duct dampers that control the flow of conditioned air throughout the home. Naturally, the more zones you create, the more thermostats and dampers your system will require.
Typically zones are broken down into living areas, sleeping areas and areas of special use, including dining rooms, game rooms and home theaters. These large spaces can be costly to heat and cool and since they're used infrequently, closing them off can save you considerable resources.
Living and sleeping areas are used daily, but that doesn't necessarily mean you want them to have a uniform temperature. With a zoned system, you can create the perfect temperature within the bedrooms based on their occupants. This enhances everyone's comfort and allows you to make tailored adjustments that won't affect comfort levels in other areas of the home.
What to Expect From Installation
If you're considering zoning technology for your home, you'll be pleased to learn it's not terribly complex for a professional to install. A quality installation makes a zoning system a solid and cost-effective investment in your comfort. In addition to making you more comfortable and helping you conserve energy and money, having a zoned heating and cooling system is a selling point you can use to attract potential home buyers down the road.
For more information about zoned heating and cooling and whether it's right for your Fresno area home, contact Donald P. Dick Air Conditioning.
Our goal is to help educate our customers in the greater Fresno, California area about energy and home comfort issues (specific to HVAC systems). For more information about zoned heating and cooling and other HVAC topics, download our free Home Comfort Resource guide.
Credit/Copyright Attribution: "milo827/Shutterstock"