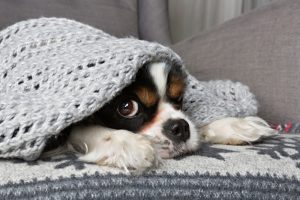 The sun may be out in our area but that doesn't mean it isn't cold. It can be disconcerting to walk outside expecting a warm environment and, instead, getting hit with cold air. The best way to deal with this is by making sure that your home is going to provide you with the warmth and comfort you need most when the temperatures are at their lowest. At least that way you can enjoy a sense of relief when you walk in the door.
This won't be the case if something is wrong with your furnace though. A furnace in need of repairs is going to struggle to heat your home if it is able to accomplish the goal at all. If this situation sounds familiar to you, it is time to reach out to us for heater service in Fresno, CA.
"Is Something Wrong With My Furnace?"
If you have found yourself asking this question recently it may be due to some problems you've had with keeping your home warm. It is a good question to ask too since a furnace in need of repairs should be taken care of as soon as possible.
If you aren't sure whether there is an issue with your furnace heater, you may want to watch out for any of these warning signs of a problem. If you notice one or more of these indicators, it means it is time to call in a pro.
Your furnace has gotten noisy. Your furnace isn't supposed to run silently but this doesn't mean that every noise it makes is normal. Be on the alert for rattling, clanging, hissing, banging, booming, or buzzing sounds from your furnace heater. New sounds that you haven't heard before can often be an indicator of trouble.
The system only runs for short periods of time. This start-and-stop pattern that your system may be exhibiting is known as short cycling and it isn't good. Short cycling is usually caused by a problem in your system that is putting it at risk of overheating. It may also be caused by a faulty connection to the thermostat.
You smell something funky. When you run your heater for the first time after it's been off for months you may notice a brief scent of burning dust. Beyond this, your furnace shouldn't create any smells in your home. If you pick up on any scrid or caustic smells, make sure to turn your furnace off and call for repairs. If you smell gas, turn the system off and evacuate the home to ensure you are safe; from there, call 911 or local officials to have your home checked so you can get the system repaired.
Having trouble with your furnace heater? We can help. We've been providing reliable services to homes around this area for more than 45 years!
Contact Donald P. Dick Air Conditioning to schedule your next service. We strive to provide honest answers and solutions to the problems our customers experience while remaining highly competitive in price, and offer the fastest turnaround you can find!