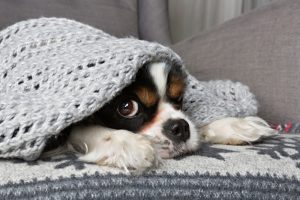 Recent temperatures have been a nice reprieve from the cold weather that we have been battling for the past couple of months. However, it doesn't mean that winter is over. Things are bound to cool back down and you need to have a reliable system for heating in Fresno, CA when it gets chilly again. If your heater has been less than reliable lately it may mean that it is time to consider a system upgrade.
If you are unsure whether or not you need an upgrade or you can get by with a repair we can help. We've provided some of the most common reasons that you should consider an upgrade so you know whether or not it is the right time to reach out to us. If you are still unsure whether you need a replacement or not contact our team to get the help of a professional. We will never suggest a service you don't need.
3 Signs You Need to Upgrade Your Heater
If you have a heater that is on its last leg you will want to get a replacement sooner than later for the sake of your comfort in your wallet. Here is how to tell that the time has come to upgrade your system.
Your energy bills are too high: Your energy bills will fluctuate with how much you use your heater but if they have been consistently high despite the fact that your use of your heater has not changed or even has lessened it may be a sign that something is seriously wrong with your heating system. If you were getting high energy bills despite the fact that you have gotten regular maintenance and timely repairs it is likely that your system simply needs to retire.
Your system is too old: Age is just a number but it is one that counts when it comes to your heating system. Heaters won't last forever. Most systems are built to last between 10 to 15 years. If your heater is within this range or has even surpassed that 15-year mark you are better off hunting for a new system to install in your home.
Your repair needs are too much: Repairs are normal. It is the frequency of them that should be concerning. If you have a well-maintained heater then you should not need repairs more than once every few years. If your heating system has needed repairs on a yearly or almost yearly basis it is probably time to replace the system. If your repair needs have gotten far too expensive as well, then it also means it is time for a replacement.
Whether your heater needs professional repairs or needs to be fully replaced you can come to our team to get the job done right.
We strive to provide honest answers and solutions to the problems our customers experience while remaining highly competitive in price, and offer the fastest turnaround you can find! Contact the technicians at Donald P. Dick Air Conditioning to get your next heater service scheduled.