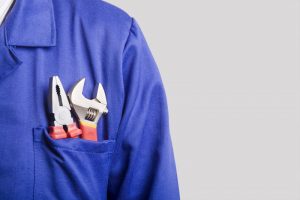 Your heating system, whether it is a furnace or a heat pump, has a lot of complicated parts that allow it to do its job. This means that, much like your desktop computer or laptop, it requires a certain level of expertise to address any problems in its internal workings. You wouldn't crack open your computer tower and start messing with wires you knew nothing about. The same applies to your heater.
If something is wrong with your heating system no matter what it is your best option is to leave the job up to a professional technician. Professionals are trained to address issues that pop up within your system without harming anything or creating extra problems. There is more than one reason to reach out to an HVAC contractor in Fresno, CA for your heater services and to appreciate the great work they do.
3 Reasons to Love Your HVAC Pro and the Work They Do
The reasons to love, or rather appreciate, your HVAC professional are going to be the same reasons to trust them with your HVAC system needs, rather than leaving it to an amateur.
They are licensed and certified: Before a professional can actually be called a professional they have to go through some schooling. An HVAC Pro is going to have gone through certain classes, training, and certification courses to earn them the licenses and certifications that show they know how to do their job. This means that before they ever reach your house these individuals have gone through a certain amount of training to guarantee that they are able to do the best job possible
They are backed-up by company guarantees: When you schedule an appointment with an HVAC pro they are going to live up to the hype. This includes the hype generated by their company guarantees and policies. For example, at Donald P. Dick Air Conditioning any installation that we perform has a 1-year warranty behind it. This encourages our technicians to do the job right and keeps you protected just in case something goes wrong.
They can do the job safely and legally: Last but not least, a professional technician is going to have the ability to say they are legally doing their job. This is especially important when working with certain systems like electrical wiring or a gas-powered furnace–working on these systems without the proper training and licensure can void warranties and be illegal! What's more, that legality also translates to safety. A professional knows how to get the job done and check to make sure there are no safety hazards before they leave.
Professional technicians have worked long and hard to be allowed to do what they do. This shows up in the quality of work they provide–and it is going to be a vast improvement over what an amateur could offer. These trained and certified individuals are ready to do right by you and do what it takes to keep you comfortable so what's not to love?
Contact Donald P. Dick Air Conditioning for HVAC services you can trust. We strive to provide honest answers and solutions to the problems our customers experience while remaining highly competitive in price, and offer the fastest turnaround you can find!