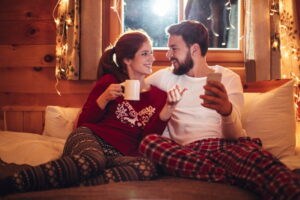 Keeping your heater in prime condition is a gift that keeps on giving. Imagine the stress that a faulty heater can bring to a holiday celebration that you simply want to enjoy with loved ones. Now imagine the relief you'd enjoy if that worry was gone.
As you can guess, repairing or tuning up a heater that is struggling can be a great benefit to your home comfort this season. Here's what you need to know about helping keep your home warm in an effective and efficient way.
When To Get a Tune-Up
Have you scheduled maintenance for your heater yet this season? If not, then you should! While maintenance is often encouraged in the fall, there is no time like the present to get this service taken care of. Late maintenance can still be beneficial in the following ways:
Helping improve energy efficiency. Maintenance prevents a loss of 5% of your system's efficiency.
Helping improve performance. A well-maintained heater can more easily warm your home.
Helping reduce repair needs. Up to 85% of system repairs can be prevented with annual maintenance
Helps maximize the system's lifespan. Regular maintenance can help a heater hit 15+ years of service before needing replacement.
When To Schedule Repairs For Your System
Maintenance is a highly important heating service in Clovis, CA, but so are repairs. One doesn't replace the other! Maintenance can keep repair needs to a minimum but there will still be times when you need a professional to repair your heating system. You should reach out for repairs when…
Your heater makes odd noises. Your heater won't be silent when it runs but it shouldn't be noisy either. Make sure to reach out for assistance if your heater starts to make new and concerning sounds. The sounds your heater should not make can include rattling, hissing, screeching, booming, and clanging.
Your heater creates odd smells. Make sure to take note of any odd smells that develop when your heater is in operation. The smell of rotten eggs can indicate a gas leak from a gas-powered furnace. A sickly-sweet smell can indicate a refrigerant leak from a heat pump system. Finally, a musty scent can indicate that there is mildew or mold in your system that needs to be cleared out.
Your heater short cycles. Short cycling is a problem. It means that something is hindering the heating process in your system. Short cycling can be caused by a heater that is short-circuiting or a heater that has something making the heating process impossible. Make sure to get this issue addressed before it causes a breakdown.
Your heater struggles to heat. Last but not least, make sure to get your heater checked out if it isn't able to heat the house properly. Maybe there is dust coating your evaporator coil or a problem with the system's ability to detect the temperature. Whatever the core cause, you will want to make sure you have a professional come by to get your heater back to heating!
Whatever heating system services you might need, it is best to work with a professional to get things taken care of.
We strive to provide honest answers and solutions to the problems our customers experience while remaining highly competitive in price, and offer the fastest turnaround you can find! Schedule your heater services with Donald P. Dick Air Conditioning.