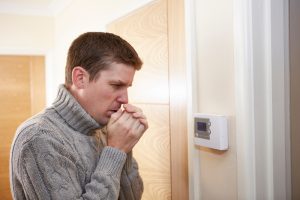 It is never easy to decide that you need a replacement furnace service in Clovis, CA. However, if the time has come for a system upgrade, you don't want to delay it.
We know that a replacement is a big investment of time, energy, and money. It may help to understand the benefits that will come from that investment. Aside from having a more up-to-date system in the house, you can count on the following benefits when you get your furnace replacement taken care of ASAP.
Our team is here to help when you are ready to get started.
1. Improved energy efficiency
When you upgrade your furnace, you'll be outfitted with a system that encompasses 10 years' worth of advancement in technology. In layman's terms, you benefit from more advanced technology that will help you use less energy to heat the house. While installing a new system isn't cheap, it will pay you back in reduced energy bills each month that you have to use it.
2. Better heating throughout the house
A newer heating system is going to help heat your home more efficiently and effectively. Over the years, time will take its toll on your older furnace, reducing its effectiveness. Upgrading the system will ensure that you have a heater that is as reliable as heating the home as possible.
3. Safer furnace operation
Safety should always be a priority, whether you have an all-electric furnace or a gas-powered furnace. The older a furnace is though, the more likely it is to develop repair needs that may be dangerous to the well-being of your household. Upgrading to a new furnace reduces the risk that your furnace will present.
4. Lower maintenance, repair, and energy bills
The older a furnace is, the more upkeep and energy it is likely to need. Maintenance should always be done each year. Repairs are done as needed, with that need increasing each year. An older furnace is also likely to require higher energy bills to get the just done.
When you upgrade your system, maintenance will become less costly, repairs will become minimal, and your heating costs will be reduced as well.
5. Unbeatable peace of mind for the next decade
Last but not least, upgrading your furnace is going to help your peace of mind. When you don't have to worry about expensive repairs or possible safety risks, you'll be able to enjoy heating your home with far less stress. And that peace of mind can last for around 10 years as that is the minimal lifespan.
When the time comes for you to get a furnace replacement, you'll want to ensure the job is done right so that you can actually enjoy the benefits that come from the new system. Don't try to DIY this service.
Contact Donald P. Dick Air Conditioning to schedule your furnace upgrade. We strive to provide honest answers and solutions to the problems our customers experience while remaining highly competitive in price, and offer the fastest turnaround you can find!