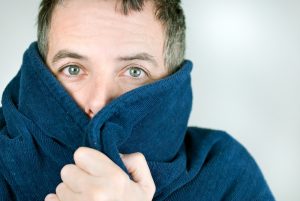 You finally are going to be able to get the house that you always dreamed of built! Or, maybe you recently moved into an older home that never had a heater installed. Whether your home is in the process of being created or it has been around longer than Fresno has, you deserve to have a working heater in your home.
When it comes to heating in Fresno, CA though, there is a wealth of options. Your choice has several factors that can affect it but at the end of the day the most important decision is this: what heating system is going to meet your needs in the best way possible?
Well, because we are the professionals who made their name providing home comfort to residents all around Fresno, we are happy to say we can help you narrow down the playing field.
What Are Your Heating Options?
Let's break it down option by option. You deserve to know what heaters you can choose from and what benefits and drawbacks they all have so you can make an informed decision of which system to install. And, when you are ready, you can contact our team to discuss installation services!
Gas and Electric Furnaces
Furnaces are some of the most well known heating sources out there. These powerful systems are built to heat air which is blown into your home using gas and/or electricity.
If you are considering a gas furnace it may help to know that the system uses natural gas. This means it burns cleanly and is quite environmentally friendly. What's more, it can still provide heat on even the coldest of days without sacrificing its efficiency.
Electric furnaces are powerful and efficient much like their gas burning counterparts. The only difference to consider here is that they can be much more expensive to use. Make sure you check the price of electricity before you decide on an electric furnace!
Ductless Mini Split Heat Pumps
Ductless mini split heat pumps, also known as heat pumps in short, provide energy efficient heating while taking up far less space than furnaces. As an added bonus, thanks to their reversing valve, they can also provide cooling during the summertime. This handy and compact home comfort system provides benefits all year round. Its only downside is that it will become pricey when temperatures drop to 30 and below.
Radiant Heating Systems
Radiant heating systems are great when you want a strong and comfortable heater. Operating on the concept of radiating heat, rather than blowing hot air around the home, a radiant heating system can be installed in your subflooring. The main drawback here will be two-fold: installation is expensive (but it pays off with your home comfort) and if electricity in your area is pricey it will be expensive to run.
We strive to provide honest answers and solutions to the problems our customers experience while remaining highly competitive in price, and offer the fastest turnaround you can find! Contact Donald P. Dick Air Conditioning today to schedule your heating services.