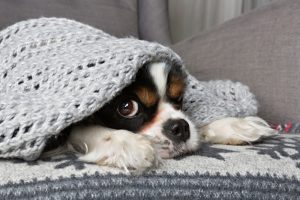 The temperatures around here feel like they dropped at the speed of a rollercoaster. We went from wearing shorts and trying to keep cool to wrapping up in sweaters and blankets. The change happened pretty quickly but that doesn't mean it is too late for your heater to get its yearly tune-up. In fact, it makes it even more important! If this is when the cold is really truly setting in, don't you want to make sure you take care of your heater so it can take care of you?
You may be wondering if heating maintenance is really worth it. We want you to know that it is, and it is actually quite important for your comfort this fall and beyond. Some people think it is fine to wait until they need a heating repair in Fresno, CA but the truth is this can be really bad for your system over time. There is more than one reason that we suggest you schedule a tune-up every year.
Why Waiting For Repairs Is Never a Good Idea
We get that the idea of scheduling a professional service for your heater each year can seem like a hassle. But trust us, needing frequent repairs for your system is far more irksome. Even worse, repairs needs will only get more expensive and frequent the longer you try to get by without maintenance. It is easier (and more cost-effective) to schedule heating maintenance on an annual basis instead.
4 Reasons Why Maintenance Is Important
Let's get into the details of why yearly maintenance for your heater is such an important thing. Here are four reasons to never skip a tune-up.
Maintenance reduces repair needs. We mentioned it a bit above but let us give you a bit more of an explanation. Maintenance services address small issues like a dirty filter or loose screw while they are still small. This stops them from worsening into full-blown repair issues that can cause extra damage to your heater.
Maintenance keeps your home warm and safe. Whether you have a furnace or a heat pump, yearly tune-ups will ensure your heater operates safely and effectively but reducing the risk of problems.
Maintenance improves energy efficiency. When you schedule maintenance each year, it will counteract the usual loss in energy efficiency that your heater would encounter otherwise. This means that rather than losing a certain percentage of its efficiency, your system maintains a better level of energy use.
Maintenance helps keep energy bills low. Who doesn't love low bills? With fewer hassles in your heating system impeding the heating process and forcing your system to work harder, your heater won't need to use extra energy to get the job done. That means no spikes in your monthly costs. Instead, you can enjoy a predictable and affordable bill.
Schedule your yearly tune-up with the technicians at Donald P. Dick Air Conditioning now. We strive to provide honest answers and solutions to the problems our customers experience while remaining highly competitive in price, and offer the fastest turnaround you can find!