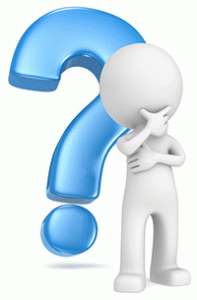 You rely on your HVAC system to keep your home comfortable year after year and your energy bills in check month after month. When your cooling or heating system shuts down during hot or cold weather, you may have a tough and time-sensitive decision on your hands: whether repair or replacement is the better option. Keep reading to see if these tips can make your decision a little clearer.
HVAC Age and Efficiency
One of the first factors to consider for a repair or replace dilemma is the age of the cooling or heating system. If the cooling system is more than eight years old, you may be better off replacing it with a new high-efficiency unit. You'll immediately save money on energy costs and have peace of mind with a new warranty.
The same is true for a furnace older than 15 years. New high-efficiency furnaces deliver 25 to 40 percent greater heating efficiency than older models. Even a new standard furnace can save 15 to 25 percent in fuel costs compared to older systems.
Repair Costs Vs. Replacement Costs
The cost of the repair is a factor, of course, which is why you're facing this tough decision. A rule-of-thumb calculation many HVAC contractors suggest is that if the cost of the repair is more than 50 percent of the cost of a new system, it's better to opt for a new HVAC system.
Consider Envelope and Duct Efficiency
If the repair is unusual and your HVAC system has performed reliably over the years with regular maintenance, consider the efficiency of the ducts and the tightness of your home's envelope. Could your current system perform better if you tighten up your home and ductwork? Even with a new system, an energy audit is recommended to find where you can save energy and reduce the load in your home.
These decisions take thoughtfulness and the advice of an experienced HVAC system pro. For help making the right choice for your situation and home, contact Donald P. Dick Air Conditioning. We've served residents of greater Fresno since 1970.
Our goal is to help educate our customers in the greater Fresno, California area about energy and home comfort issues (specific to HVAC systems). For more information about HVAC system and other HVAC topics, download our free Home Comfort Resource guide.
Credit/Copyright Attribution: "Jojje/Shutterstock"