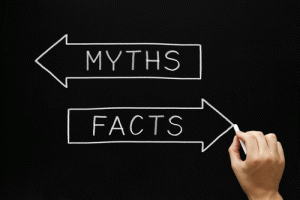 Not just for winter, insulation also holds off the intense Fresno summer heat. Avoiding some common misconceptions about this material will help you weatherize your home more efficiently.
Heat Transfer Versus Air Infiltration
One of the most common misunderstandings about home insulating material is that it blocks air. In reality, insulation is designed to slow heat transfer. In summer, it holds back heat from the outdoors to keep your home cool longer. In winter, it retains heat from your furnace. Air, however, can blow right through or around it.
A related myth suggests spray foam insulation is the only type that blocks airflow, but in reality, it can't. Vapor barriers won't do this job either and not all homes even need vapor barriers. To block unwanted airflow, you'll need to seal leaks with caulk and weatherstripping before insulating.
Choosing Your Material
Also floating around out there are several myths relating to R-value, the number indicating an insulation's efficiency. The first is that R-value doesn't matter as long as the insulation has received another type of efficiency rating. Wrong, R-value is the only legally approved efficiency rating. Conversely, you may have heard R-value matters more than the type of insulating material. Not all materials with the same R-value work the same way. Each material has its benefits and drawbacks. For example, rigid foam is especially well suited to damp areas such as crawl spaces, whereas loose-fill cellulose is ideal for filling in small crevices.
Many assume loose-fill cellulose will settle inside the walls and that, because it's recycled from paper, it's a fire hazard and prone to moisture damage. In truth, loose-fill insulation is packed tight in the walls, so it's physically incapable of shifting around. During the manufacturing process, paper is broken down into raw cellulose fibers and treated with borate, making it fire-resistant and no more susceptible to moisture damage than other common insulating materials.
To learn more about insulating efficiently or for help with installation, contact us at Donald P. Dick Air Conditioning in the Fresno area.
Our goal is to help educate our customers in the greater Fresno, California area about energy and home comfort issues (specific to HVAC systems). For more information about insulation and other HVAC topics, download our free Home Comfort Resource guide.
Credit/Copyright Attribution: "Ivelin Radkov/Shutterstock"