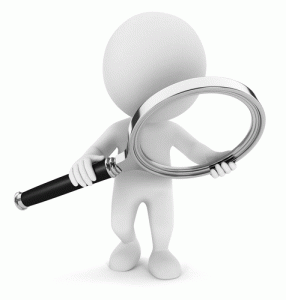 You're planning to buy a home. You've already had a home inspection and received the inspector's disclaimer saying the HVAC system was "functional." Does that mean it's a good idea to go ahead and buy the home without having an HVAC professional perform an HVAC inspection? Probably not, and here's why.
What That Disclaimer Means
When you receive a disclaimer after a home inspection that tells you an HVAC system is functional, all that means is that the inspector turned on the control and it came on. Chances are, if it was winter, the inspector turned on the furnace and not the A/C, and vice versa if it was summer. Without a thorough inspection of the HVAC system by a trained professional, you will have no idea about potential problems with the furnace, ductwork or air conditioner.
An HVAC system may not have been well-maintained, with perhaps infrequent or non-existent filter changes. Or, it may have been run inefficiently, causing extreme wear and tear on parts. You won't have a clue about any of these problems without a professional HVAC inspection.
Potential Trouble Spots
There are a number of HVAC components that, if malfunctioning, could generate expensive repairs. The following are four key things that should absolutely be checked before you buy a home:
Ductwork: Is the ductwork in good shape? There should be no holes or cracks and all segments should be connected.
Compressor: A malfunctioning compressor is perhaps the most serious A/C repair, sometimes necessitating replacement of the entire unit.
Heat exchanger: Cracks in the heat exchanger can allow deadly gases to escape into the home that may be difficult for a non-pro to find.
Ventilation: Proper ventilation not only provides fresh air, but also diminishes allergens and moisture buildup. Ventilation for combustion appliances should be inspected to assure the homeowner that backdrafting or leaks are not occurring.
To learn more about an HVAC inspection, contact Donald P. Dick Air Conditioning. We've served our Fresno area customers since 1970.
Our goal is to help educate our customers in the greater Fresno, California area about energy and home comfort issues (specific to HVAC systems). For more information about HVAC inspections and other HVAC topics, download our free Home Comfort Resource guide.
Credit/Copyright Attribution: "3Dmask/Shutterstock"