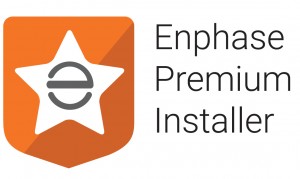 In our last blog post, we discussed some of the benefits of using solar energy to power your home. We also mentioned some of the fine products that we use in our solar installations in Clovis, CA, including those from Enphase. This week, we are proud to announce that we are now an Enphase Premium Installer. This is a great honor for our company, and we are proud to have earned this recognition from a company that we so happily work with.
Enphase really does represent some of the finest innovation and manufacturing in the solar energy industry, and it only makes sense that they want to ensure that their exceptional products are well-represented by exceptional installers. That is what makes this partnership so special to us, and is also why you should know to come to our team when the time to go solar arrives at your home. We'd like to share with you a bit more information about what it means to be an Enphase Premium Installer, and why you should choose Enphase products to begin with.
What Qualifies Us as a Premium Installer?
Well, the simple answer to this question is that Enphase itself has bestowed the title upon us! This was certainly not an act of charity, though. Earning one's place as an Enphase Premium Installer is a long road to travel, and a company must truly excel in its operations in order to earn the title. We had to install 20k Enphase microinverters to qualify to be an Enphase Premium Installer.
To join the highest tier in the Enphase partner program, a company needs to have earned recognition from the Enphase team for devoting a significant portion of its business to installing Enphase products. Once the company has shown this to be the case, Enphase reaches out with a special invitation to join the program as a Premium Installer. Having received and accepted this invitation, our company now appears in Enphase's Installer Network search listings. This makes it easier for homeowners like yourselves to find a company to trust with the installation of their Enphase systems and products.
The program benefits us as much as it does those homeowners directed to our company by Enphase. We receive access to programs and events that will help us to always remain up to date on the innovations and system offerings that Enphase produces. Solar energy is not going anywhere, and we expect that the use of this sustainable resource will only grow in the years to come. Our status as an Enphase Premium Installer means that we'll be right there with the industry as it changes and advances, helping more and more homeowners in the long run to take advantage of all that solar energy and Enphase have to offer.
Why Choose Enphase?
We would not accept an invitation to partner with just any company in this way. There is one core reason why we have chosen to work with Enphase products as long as we have, and that is simply because Enphase produces great products. The Enphase Microinvertor allows homeowners to get more power from the same panels. Their monitoring systems make it easy for homeowners to see just how much energy their system is producing, and how much they are saving. Simply put, Enphase makes solar work for you.
Contact Donald P. Dick Air Conditioning for more information. We strive to provide honest answers and solutions to the problems our customers experience while remaining highly competitive in price, and offer the fastest turnaround you can find!