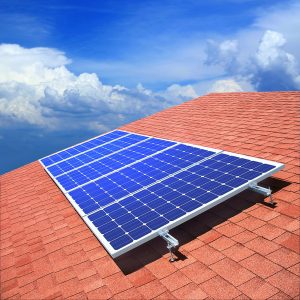 Are you thinking about ways to cut back on your energy costs? Are you looking to reduce your carbon footprint? Using solar energy is a perfect way to accomplish both goals, allowing you to live the modern luxuries that we're so accustomed to while also making use of perhaps our greatest renewable resource—the sun's rays! If you want to start taking advantage of solar energy in your home, you are going to need trained professionals to install your solar panels in Fresno, CA.
There are certainly jobs around the house that homeowners can handle on their own. Even the most hand and capable homeowners understand that certain projects are really beyond their capabilities, though. In fact, it is the mark of a truly responsible homeowner to make that distinction. If and when you do decide to start using solar energy, remember to schedule your solar panel installation with the professional solar technicians on our staff. We'll make sure that the job is done right.
Proper Placement for Maximum Exposure
Do you know where your solar panels should face in order to gain maximum exposure to the sun? Do you know what, if any,  foliage will need to be cleared off of your property in order to take full advantage of your solar panels? Do you know for certain whether freestanding or rooftop solar panels are the right option for your needs? Probably not, but we do!
Our technicians have plenty of experience with solar panel installations, and they have the knowledge to ensure that your solar panels are not only sufficient in number, but properly placed in order to gather up the most energy possible from the sun. We'll make all of the considerations necessary to help you get the most from your solar energy system.
Protect Your Property
If it does make sense to complete a rooftop solar panel installation on your property, you are going to need to know that your roof itself is not compromised during the process. The last thing that you want is to damage your existing property as you try to upgrade it with solar panels. Our team will make sure that your roof is not damaged when installing your solar panels.
There are a lot of different types of roofs out there, and different roofing materials will require different considerations when installing solar panels. This is no time for guesswork. We've seen and done it all when it comes to rooftop solar panel installations, and we'll do yours right!
Be Safe!
Sure, you may be sure-footed enough to get up and down a ladder safely. But what about ongoing concerns regarding the use of electricity in your home? Remember,  solar panels are used to power electrical systems and appliances in your house, and that means that the risk of electrocution or electric shocks is a real concern when completing this type of project.
Our technicians will make sure that your system is set up properly and that your solar panels, the storage battery, and all other components are functioning safely. When you work with us, everything is up to code. Leave your solar panel services in our capable hands.
Schedule your solar services with Donald P. Dick Air Conditioning. We strive to provide honest answers and solutions to the problems our customers experience while remaining highly competitive in price, and offer the fastest turnaround you can find!