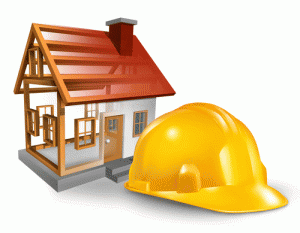 Remodeling a home is a big undertaking that can have a considerable impact on the indoor air quality (IAQ) within your home. As you make plans and negotiate with contractors, the last thing you want to worry about is maintaining IAQ while remodeling. That's why we recommend taking the following steps to ensure the air within your home stays nice and clean.
Limit Worker Access
Make sure that you define pathways through the home for workers to use, as well as preferred ways to remove material from the home.
Inspect Before Work Begins
Have your trusted HVAC contractor conduct an air quality test before work commences. This will alert everyone if there toxic materials such as formaldehyde, asbestos or lead present. If any are found, protective precautions should be taken to deal specifically with these elements to maintain indoor air quality.
Insist on Protective Barriers
A combination of tarps and tape can help seal doorways and keep contaminants from entering the areas of the home that aren't being remodeled. These barriers should also be applied to any air vents and unused windows in the construction area.
Air It Out
Stay away from your home as much as possible during construction. This will help speed up the work and also limit your exposure to airborne contaminates.
Change the Air Filter
Even if you changed the air filter just before the remodel started, change it again when the work is complete to be certain it's not full of dust and debris.
Clean Up Regularly
Vacuum and wipe things down frequently while the work is underway. When the work is completed, give your home a thorough scrubbing. You'll want to wipe down every surface, nook and cranny within the home. It's also a good idea to have ducts vacuumed to remove any debris that may be lodged deep within the ductwork.
The team at Donald P. Dick Air Conditioning can help you with maintaining IAQ while remodeling your home. We invite you to contact us for more information about our indoor air quality solutions.
Our goal is to help educate our customers in the greater Fresno, California area about energy and home comfort issues (specific to HVAC systems). For more information about IAQ and other HVAC topics, download our free Home Comfort Resource guide.
Credit/Copyright Attribution: "Lightspring/Shutterstock"