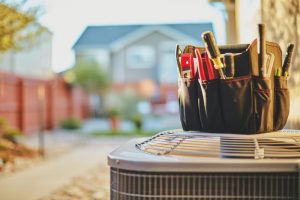 You need to schedule timely repairs for your air conditioner if you want to enjoy reliable home cooling all summer long. Ignoring a repair need only allows it to get worse and can even lead to a full system breakdown. If something is wrong with your air conditioning unit, you want to reach out to our team of professional technicians for AC repairs in Fresno.
When you schedule your repairs with the team at Donald P. Dick Air Conditioning you will enjoy prompt and helpful service every time. There is more than one possible repair your AC system may need so be sure to know what warning signs to watch for.
5 Possible AC Repairs
These aren't all the potential repairs that your air conditioner may need but it is good to know what some of the warning signs are for these issues as a start. Knowing some of these warning signs will help you have a  good idea of when to contact us for repairs.
A Refrigerant Leak: Refrigerant is vital to your air conditioner. A refrigerant leak needs to be detected to get it repaired and replace (recharge) any lost refrigerant. You may have a refrigerant leak if you notice a hissing noise, short cycling in your AC, or a lack of cool air.
Loose Parts: Loose parts are going to cause problems for your comfort. A loose part can eventually come loose to cause even more damage within your system if it isn't repaired soon enough. A loose part can be detected if you hear rattling and notice higher energy bills.
A Dirty Evaporator Coil: If your evaporator coil collects a layer of dust and debris, it is going to hinder your system's ability to absorb heat and create cool air. This can create an incredible amount of stress on your system resulting in high energy bills. Along with that, you may notice ice building up on your AC or reduced cooling power as warning signs of this problem
A Broken Motor Belt: The belt within your blower motor is vital to keeping your AC fan running. If this belt is in need of lubrication or it is close to breaking, you'll want to get it taken care of by a professional. Be wary of screaming or whining noises or faulty airflow in your AC system.
Broken Fan Blades: The fan itself is also a part that needs to be kept in good condition for the sake of your comfort. If your unit's fan blades are broken or close to breaking you'll notice screeching noises and you may even encounter reduced airflow.
Whatever repair needs you have, the team at Donald P. Dick Air Conditioning can get them taken care of. We provide timely and effective repairs that are going to get your system back into prime condition so it can keep you cool all summer.
We strive to provide honest answers and solutions to the problems our customers experience while remaining highly competitive in price and offer the fastest turnaround you can find! Contact us to schedule your appointment.