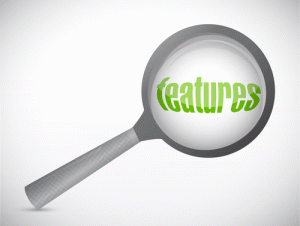 Upgrading your central air conditioning system is a big step toward gaining more home comfort and saving on energy costs. New systems are, as a whole, much more efficient than old models. To get the most benefits, however, there are certain aspects you should aim for. Here are some important features to look for when replacing your central A/C.
SEER Rating
The seasonal energy efficiency ratio (SEER) rating indicates how much energy the air conditioner expends in hot weather to deliver sufficient cooling. The higher the number, the more efficient the system is, so an A/C with a SEER rating of 17 is more energy efficiency than a unit with a SEER rating of 13.
Size
The right size is very important, as bigger isn't always better. If your new central air conditioning system is oversized, it will short cycle, cooling the home down quickly and then turning off. Running in short cycles is hard on the equipment and reduces the life of the unit. It also means that your home may feel clammy because the A/C won't be on long enough to dehumidify the air.
If your system is undersized, it won't be able to keep up with your home's cooling load, and you'll experience less energy efficiency and less comfort. To determine which size your home needs, have a contractor conduct a Manual J cooling load calculation.
Thermal Expansion Valve
This valve controls the flow of refrigerant to the evaporator, increasing the flow during hot weather. It increases efficiency by compensating for differences in cooling needs.
Variable Speed Air Handler
Unlike single speed air handlers, variable speed air handlers don't shut off. They continue running at variable speeds to direct the right amount of air needed to keep home temperatures stable. This feature improves comfort and energy efficiency, reduces humidity and helps the whole system operate more quietly.
For more information on replacing your central A/C, contact us at Donald P. Dick Air Conditioning. We've served the greater Fresno area since 1970 and look forward to serving you.
Our goal is to help educate our customers in the greater Fresno, California area about energy and home comfort issues (specific to HVAC systems). For more information about central A/Cs and other HVAC topics, download our free Home Comfort Resource guide.
Credit/Copyright Attribution: "alexmillos/Shutterstock"