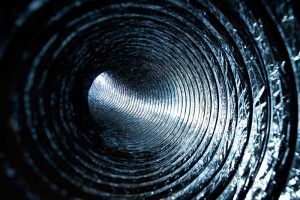 Do you use a central air conditioner or a heat pump in order to cool your home throughout the summer season? If so, then you are also using ductwork in order to distribute that cool, comfy air throughout your home. If that ductwork is in poor condition, then you are going to run into a number of very serious issues in your home. Just because your air ducts are largely hidden from view does not mean that you can push your air ducts out of mind.
Your ductwork can be compromised in a number of ways, from damages sustained during remodeling to basic tears and even corrosion due to undiscovered leaks. Whatever the case may be, having these air ducts tested and sealed by a qualified professional is definitely in your best interest. When you schedule your duct sealing and testing services in Kingsburg, CA with our team, you can count on cooling your home with the great results that you deserve.
Efficiency Will Suffer
There are hotter areas in California and the surrounding states than ours, but that doesn't mean that the heat of summer still isn't considerable around here. When the summer months roll around once more, they come with a guarantee that your air conditioning system is going to get something of a workout. If your air conditioner is not functioning as efficiently as it should be, then this could mean seriously high energy bills rolling in, as well.
When your air ducts are leaking, you are not looking at a 100% energy loss — the conditioned air will wind up somewhere in the house. It likely won't all wind up where it should, though. That means that your AC will wind up working harder than it should have to in order to cool your home, driving up energy costs in the process.
Your Air Quality Will Suffer
In addition to paying more for less comfort, with hot spots and other operational issues creeping up, the quality of the air that you breathe in your home can falter as well if your ducts are damaged. It is not just the air leaking out of the system that you should be concerned with, after all, but the pollutants making their way in. When this happens, the ductwork meant to help keep you comfortable can actually wind up distributing these pollutants throughout your entire house.
Your Air Conditioner Will Suffer
When you force your air conditioner to work harder than it should have to just to cool your home effectively, you are going to be putting a lot of unnecessary strain on your air conditioner. This can lead to operational issues and damages as the wear and tear put upon the system starts to take its toll. Keeping your ductwork sealed up tightly helps to protect not just your comfort, but also the overall integrity of your home cooling system.
We strive to provide honest answers and solutions to the problems our customers experience while remaining highly competitive in price, and offer the fastest turnaround you can find! Call Donald P. Dick Air Conditioning today.