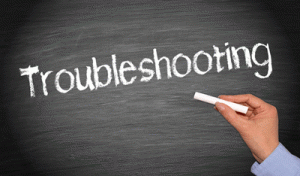 The evaporator coil is the cooling element in an air conditioning system. This component uses copper tubing to convey the cold vaporized refrigerant that extracts heat energy from warm return air. When all the parts of the air conditioner are in good working order, you should receive nice cool air at the vents. If warm air is blowing from the vents, you may find that the evaporator coil is frozen. Here's what to do.
Check the Air Filter
The simplest troubleshooting step is to check for a dirty air filter. The refrigerant inside the evaporator must have free airflow to transfer heat energy. A clogged filter chokes the evaporator, and the cold refrigerant causes the condensation that forms on the coil to freeze. Check the air filter and change or clean as needed.
Unbalanced Airflow
Once return airflow has been cooled by the air conditioner, the conditioned airflow is forced through supply ducts to the rooms of your home. The supply air circulates through rooms and spaces back to the return grilles. If there is an obstruction in the living spaces or if ductwork is unbalanced, the evaporator can suffer from inadequate airflow.
Make sure all supply vents are open. It's better to leave interior doors open to allow air to move freely through the home. Door transfers, undercuts and jumper ducts may also be used to allow free airflow when doors are closed for privacy or to keep pets out for instance.
Mechanical and Electrical Problems
Air conditioners use a combination of mechanical and electrical components to cool your home. A malfunctioning component, such as a faulty contactor or relay switch, will cause the evaporator to accumulate ice.
Low refrigerant is another cause for ice accumulation on the evaporator. All mechanical, electrical and refrigerant problems are jobs for your HVAC technician to handle.
If your evaporator coil is frozen in your Fresno home and you would like assistance, please contact Donlald P. Dick Air Conditioning today. We've served residents of greater Fresno since 1970.
Our goal is to help educate our customers in the greater Fresno, California area about energy and home comfort issues (specific to HVAC systems). For more information about evaporator coils and other HVAC topics, download our free Home Comfort Resource guide.
Credit/Copyright Attribution: docstockmedia/Shutterstock"