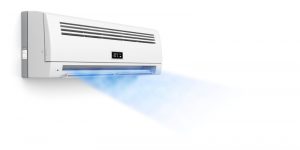 Having an optimally comfortable home is a great thing but it may have become a struggle for you lately. Maybe it is a faulty AC or a heater that doesn't bother to respond anymore. Maybe it's both at once. These situations are frustrating and, well, uncomfortable. The good news is that we can help you get your comfort back.
If you've found yourself struggling with your air conditioner and your heater, why not upgrade both of them at once. Here's the kicker though–you can do this with one system. That's right, two systems replaced with one that can still provide great comfort.
If we've grabbed your attention, take some time to read on and discover how a heat pump may be just the thing you need for your home.
What A Heat Pump Is
Heat pumps are also known as heat pump mini splits. These systems use the familiar "split system" style found in an air conditioner and take it to the next level.
For one thing, your indoor unit is an air handler that will take up half the space, or less, of your previous indoor unit. For another thing, the heat pump can provide incredible comfort and energy efficiency all year long because, you guessed it, this system can both heat and cool your home.
4 Benefits of Choosing a Heat Pump
If you are considering adding a heat pump as the next HVAC system in your home, you will want to make sure it has everything you are looking for. Here are the benefits you'll enjoy once you install this system.
Great energy efficiency: No matter what mode it is in, your heat pump is going to be energy efficient. While the initial installation cost can be higher, the system pays you back with great energy savings far more quickly than a furnace or central AC might.
Saved space: Heat pumps take up less space than other systems do. They are going to save space initially because you are going to be able to have one system rather than two. Beyond that, they save space indoors because the indoor evaporator unit is in the form of an air handler.
Year-round comfort: Heat pumps have the ability to cool your home in the summer and heat it in the winter. This is because they have what's called a reversing valve, which allows them to reverse the flow of refrigerant. Unlike standard heaters though, the heat pump moves heat rather than creating it which adds to their great energy savings.
Ducted or ductless: Heat pumps are also able to work with almost any home type because they can work with your existing ductwork or you can choose a ductless system that operates without the need for ducts at all.
Ready to get a great system in your home? Don't hesitate to reach out to us today! For any heating and air conditioning service in Madera, CA you can always come to the team at Donald P. Dick Air Conditioning.
We strive to provide honest answers and solutions to the problems our customers experience while remaining highly competitive in price, and offer the fastest turnaround you can find! Schedule your next appointment now.