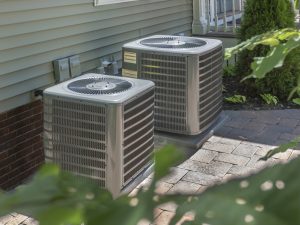 Are you in the market to buy a new air conditioner for your home? Do you need help selecting the right solution for air conditioning in Reedley, CA? 
Given that buyers have so many options to choose from, it can be difficult to select the right AC. You also need to take into account how much space you have, whether you have ductwork in your home or not, and much more.
Let's review some of the selection criteria for buying a new AC unit so you can go into it feeling a bit more prepared.
How Much Space Do You Need To Cool?
The first thing to consider when buying a new AC is the size of the area you need to cool. Obviously, if you live in a big home you will need a more powerful unit. If you live in a small condo or studio apartment, a smaller AC can be enough for your needs.
Air conditioners receive a BTU (British Thermal Unit) rating that determines how much power they can generate. According to consumer reports, an AC must generate 20 BTUs per square foot of the living space that you want to cool down. That means if the total area in your home is around 300 – 350 sq feet, you will need an AC with 6,000 to 7,000 BTU rating (about 0.5 Tons), at the very least.
How Much Space Do You Have for the AC?
The next thing to consider is the size of the AC itself. Powerful air conditioners can be 5 to 6 feet long and 2 to 4 feet high. Do you have enough space to store it outside your home? Before you buy a unit, make sure to identify the spot where you would like to install it to avoid a headache later.
Do You Need a Heater as Well?
Many modern homes choose air conditioners in the form of a heat pump. This system provides dual functionality and the AC provides cool air in the summer and warm air in the winter. This can be wonderful if you live in an area that gets mildly winters and very hot summers. With one system, you can enjoy comfort all year long.
Do You Have Ductwork?
Air conditioners can be divided into two main categories. Centralized air conditioners use ductwork to spread cool air throughout your home while heat pump mini splits can offer cooling comfort without a need for ducts. 
If you have previously used a centralized air conditioner, then you probably have the necessary ductwork installed in your home already for another system like this or a ducted heat pump. However, if you do not have ductwork, then a ductless air conditioner may be a better fit for your needs and your budget. 
Whatever system suits your needs best, we can help get it properly installed, sized, and operating.
Contact Donald P. Dick Air Conditioning today! We aim to give our customers the best solutions to their problems. We strive to provide honest answers and solutions to the problems our customers experience while remaining highly competitive in price, and offer the fastest turnaround you can find!